So, you've accepted your offer to McMaster University. Maybe you're staying in residence for your first year. Maybe you have off-campus housing. Or maybe you're commuting (like me!) Regardless of your living situation, McMaster (and therefore, Hamilton) will become a second home. Knowing how to get around the McMaster area is something that took me quite a while. It wasn't until second year that I started branching out away from simply being on campus. And I'm still learning!
Here's some places and tips I've learned so far about the city.
First things first: your Presto card is your new best friend. If you're a fulltime undergraduate student, part of your tuition will cover a full year bus pass. This pass is an insanely good deal, and you can use it by getting a Presto card at the campus store and loading the bus pass from Mosaic.
This means unlimited HSR rides from September to August. And it's definitely useful for getting around the campus area.
The buses that travel through campus are the 1/1A, 5A/5C, and the 51. I'd definitely get used to those bus routes if you want to get around this area of town. Most of the attractions I'll talk about are a walkable distance from campus regardless, but it doesn't hurt to know about the bus pass.
Now, I'll get into some of my favorite places to be in Hamilton. I hope you can check them out and enjoy them!
For the Foodie
Although campus itself has a wide variety of food options, I'd definitely recommend going around town every now and then. Here's what I recommend:
Pink's Burgers: Located in front of campus across from the hospital. This was the place my friends and I would walk to at 9pm after a midterm to get a burger or a shake.The burgers are great, but the highlight of this place is definitely the Gyro. Either in wrap or burger form I'd recommend the classic lamb and beef gyro. It's absolutely phenomenal.
Arch Noodle House: Located in the plaza in front of campus, this build-your-own noodle place was one of the first restaurants I tried. I get something new every time, but it's got fantastic vibes and delicious food.
Coco's: Any bubble tea lover will swear by Coco's. A short walk down Main St. W., this place has an incredible variety of drinks. I always opt for the monthly specials (a large fancy drink typically cheaper than a regular pearl milk tea!!), even though my lactose intolerant system hates me for it. Definitely worth it every time.
Pancake House: This is a homey brunch place with amazing options. I opt for the classic eggs, bacon, toast and homefries, but can definitely vouch for the eggs benny and omelets. And of course, as in the name, there are many pancake and waffle specials to choose from.
Saigon: My introduction to pho! Right in the heart of Westdale, this restaurant has come in clutch for dinners with roommates or late-night take outs with friends.
Paisley's Coffee House: I've in fact only been to this coffee house once, yet the impact it has left on me is something that should be studied. Absolutely adorable place which fantastic drink options. This place is the reason I now drink matcha instead of coffee when I go to coffee places.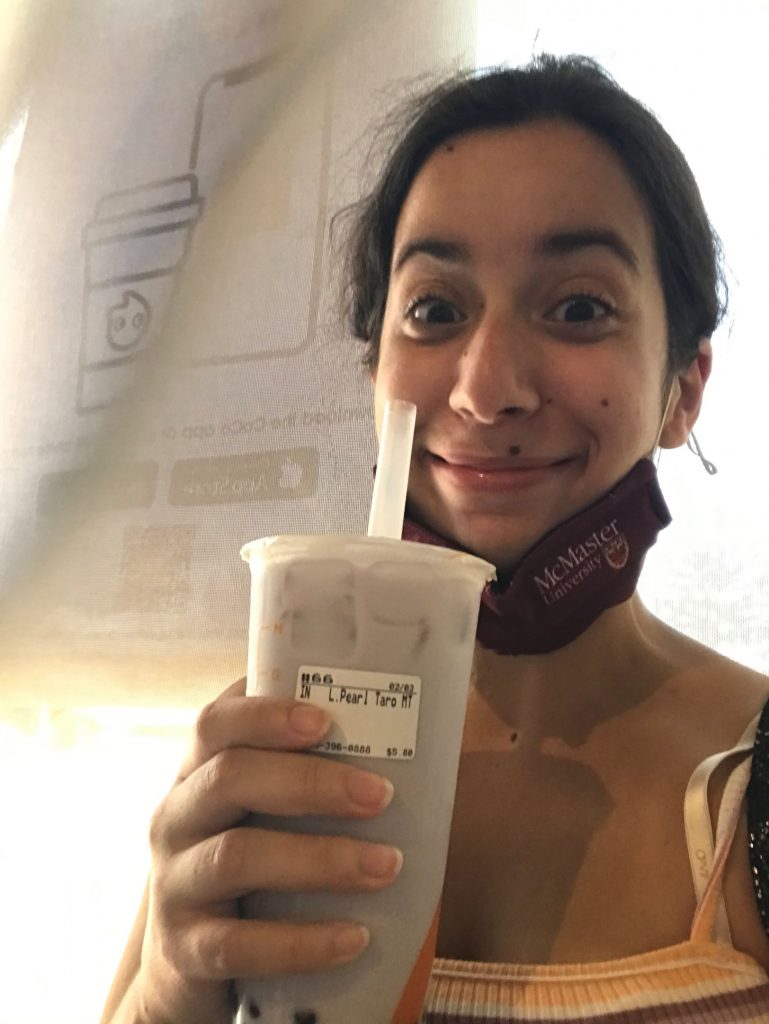 For the Book Nerd
Hamilton Public Library-Westdale Branch: A short bus ride from campus and almost at the end of Westdale, the public library is a quaint little place. I used to live in that area, so I'd stop by the library on my way to/from campus. There are many fantastic services/resources available at HPL. But first, you need a library card! Which you are eligible for as a student in Hamilton. Some of the things I think are useful in the library:
Free printing! The library offers 10 free pages black/white printing every day. I'm a big paper note supporter, so this is very useful compared to struggling for a printer/printer ink. Regardless, the campus library does offer printing for 9-30 cents a page depending on colour or black/white.
Free computer use! I suffered the unfortunate deterioration of my laptop throughout the last year, which, in the age of digital work and notes, left me struggling. The library offers free computer use for 1 hour increments, which saved my life. There are also tables with outlets for studying. The vibes are absolutely immaculate and I'd recommend giving it a try.
Makerspace! There's a computer with software available, and a station for scanning/printing fancy sheets. I personally never used it but I always wanted to. I'd recommend checking the website for more information on that.
BOOKS BOOKS BOOKS! The Hamilton library has a huge collection of popular fiction/nonfiction books. And don't get me wrong, I love browsing, but my favourite method is the holds. Putting an online hold, quickly entering and leaving with my hold, no eyes on the stacks lest I end up leaving with a 10-book stack. It's very efficient (and most definitely works).
---
King W. Books: Right at the corner of Sterling/King St. W., this cute little bookstore is praised by almost the entirety of book club. I am ashamed to admit I have not yet visited this bookstore, but I definitely have in my dreams.
West Side Stories: This bookstore I have been to many times since it was en-route to my old house. It's a tiny little locally owned secondhand bookstore with the incredible old-timey vibes you'd get from a bookstore like this. The owners are very nice, and the book collection is fantastic, albeit a little overwhelming. It's across the street from the Food Basics on King St. W. and can be easy to miss. I definitely believe though that the name is a pun of the musical West Side Story, but I have yet to confirm this.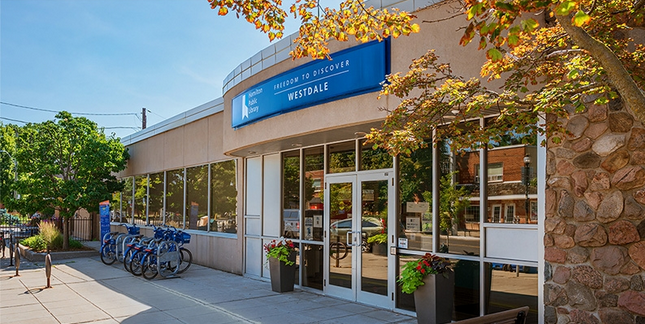 The Nature Lover
In the peak of the initial COVID lockdown, my family itched to get out of the house. No one was really leaving their houses so the outdoors was almost a ghost town. The weather was gorgeous so my family said, Why Not? And started hiking. My mom has a book of great trails in the Hamilton area, and I'll highlight some of my favourites.
Cootes Paradise: There are many trail entrances in the North end of campus, behind the Brandon and Les Prince residences. The sights are beautiful and the variety of plant species is fascinating. One of my first hikes in that area was during Welcome Week with a biology student tour guide. The walk + the fresh air + the incredible facts and history about the area makes for a super fun time.
Ancaster Waterfalls Loop: This one is from my mom's hiking book! When we first hiked through here, we took a wrong turn and ended up walking down Main St. for three hours. It starts in Queen St. in Ancaster, and leads to three waterfalls.
Princess Point Loop: This hike leads to a beautiful lookout to the peninsula that I could honestly have stared at forever.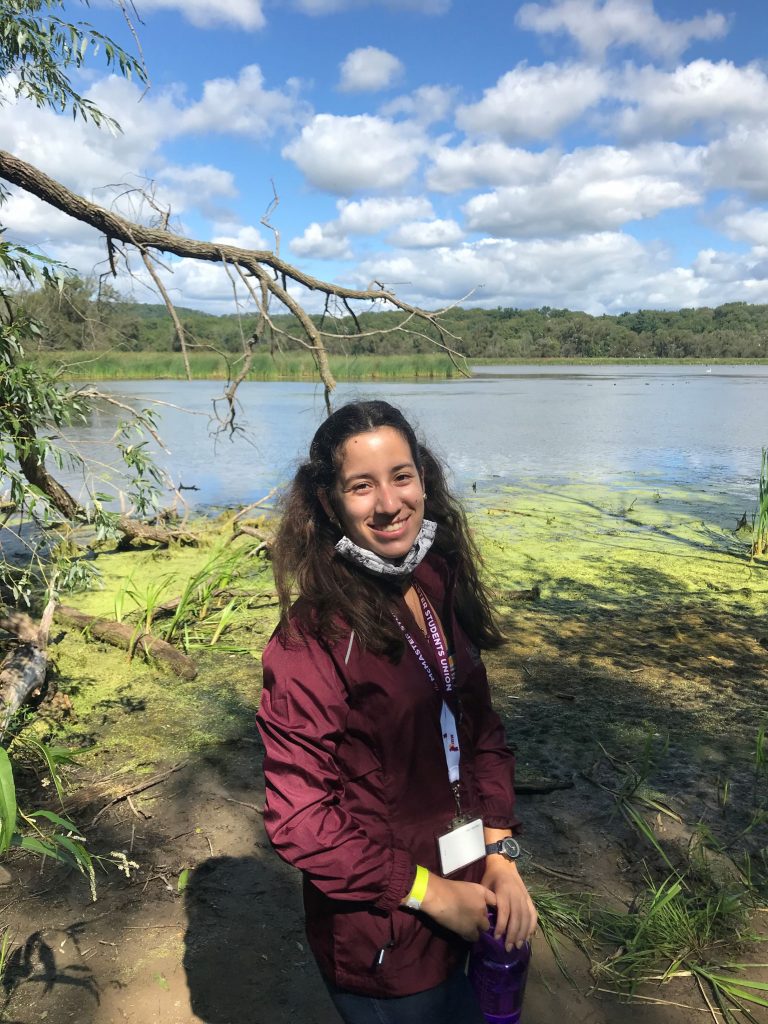 Even with all of these recommendations, there's still so much to Hamilton and even just the area around campus. Every semester, I find more and more places to go to and new favorite sites to see. I hope you can enjoy all of the things Hamilton has to offer.