'Students as partners' in learning and teaching in higher education has become a hot topic internationally in the last four to five years. According to Healey et al (2014, p7):
"Partnership is framed as a process of student engagement, understood as staff and students learning and working together to foster engaged student learning and engaging in learning and teaching enhancement … It is a way of doing things, rather than an outcome in itself"
We are pretty good in higher education at listening to students and collecting their viewpoints. Students as partners goes beyond the student voice and involves students as co-creators, co-researchers, co-teachers, co-producers and co-designers in learning and teaching. Students as partners is an important aspect of student engagement, but not all engagement initiatives involve students as partners.
Healey et al (2014) distinguish four overlapping ways in which students may be engaged in partnership in learning and teaching (Fig 1) through:
Learning, teaching and assessment
Subject-based research and inquiry
Scholarship of teaching and learning (SoTL)
Curriculum design and pedagogic consultancy
The two day workshops at the Institute will illustrate how you may integrate these different topics into your context.
In this model our focus is on learning and teaching and largely what goes on within the curriculum. We exclude students as representatives in the governance of the university. We see this as a complementary but distinctive aspect of the partnership debate.
Fig 1: Students as partners in learning and teaching in higher education: An overview model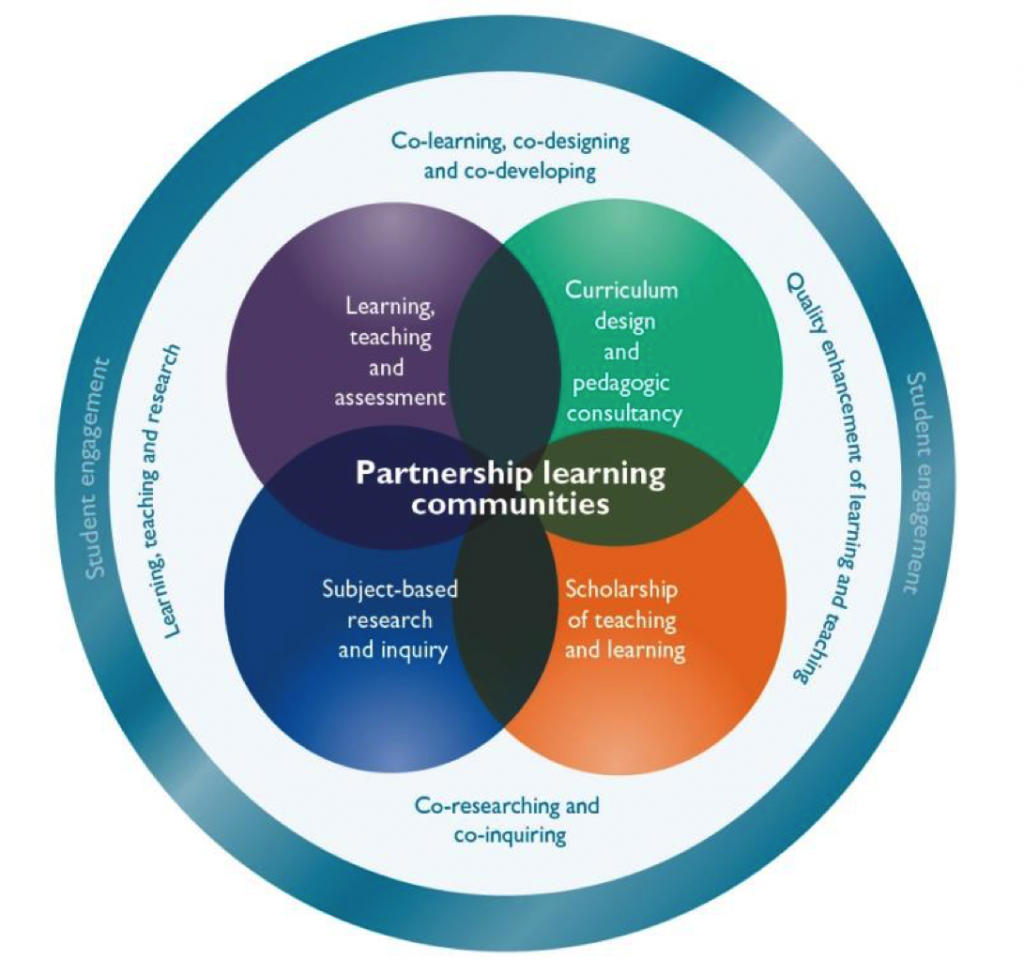 Source: Healey, M., Flint, A. and Harrington, K. (2014) Engagement through partnership: students as partners in learning and teaching in higher education. York: Higher Education Academy p.25. © The Higher Education Academy. All rights reserved.
For an outline of this model see the following video:
httpv://youtu.be/TNKhQghFV1Y
For a reflection on the model and its application see: Healey M, Flint A and Harrington K 2016 Students as partners: Reflections on a conceptual model, Teaching and Learning Inquiry 4(2) 13pp Article 3 in Special Section