Student Narrative: Mad Student Society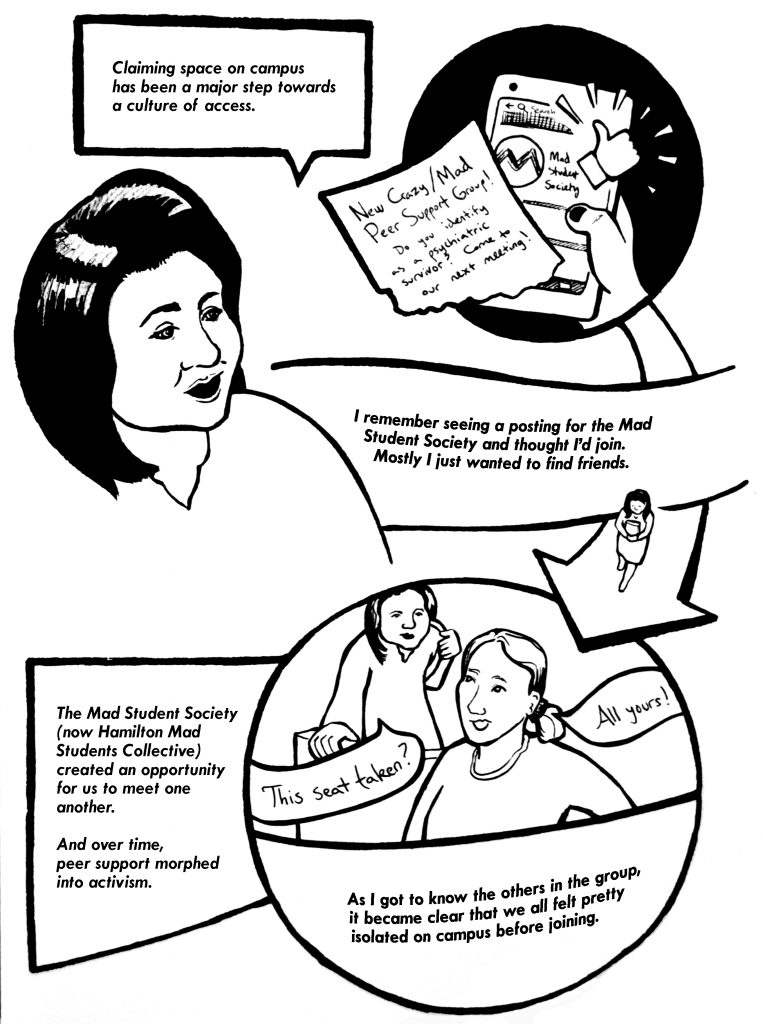 Claiming space on campus has been a major step towards a culture of access
MSS Text: New Crazy/Mad Peer Support Group! Do you identify as a psychiatric survivor? Come to our next meeting!
"I remember seeing a posting for the Mad Student Society and thought I'd join. Mostly I just wanted to find friends. [Hey, is this seat taken? All yours!]
The Mad Student Society (now Hamilton Mad Students Collective) created an opportunity for us to meet one another. And over time, peer support morphed into activism.
As I got to know the others in the group, it became clear that we all felt pretty isolated on campus before joining.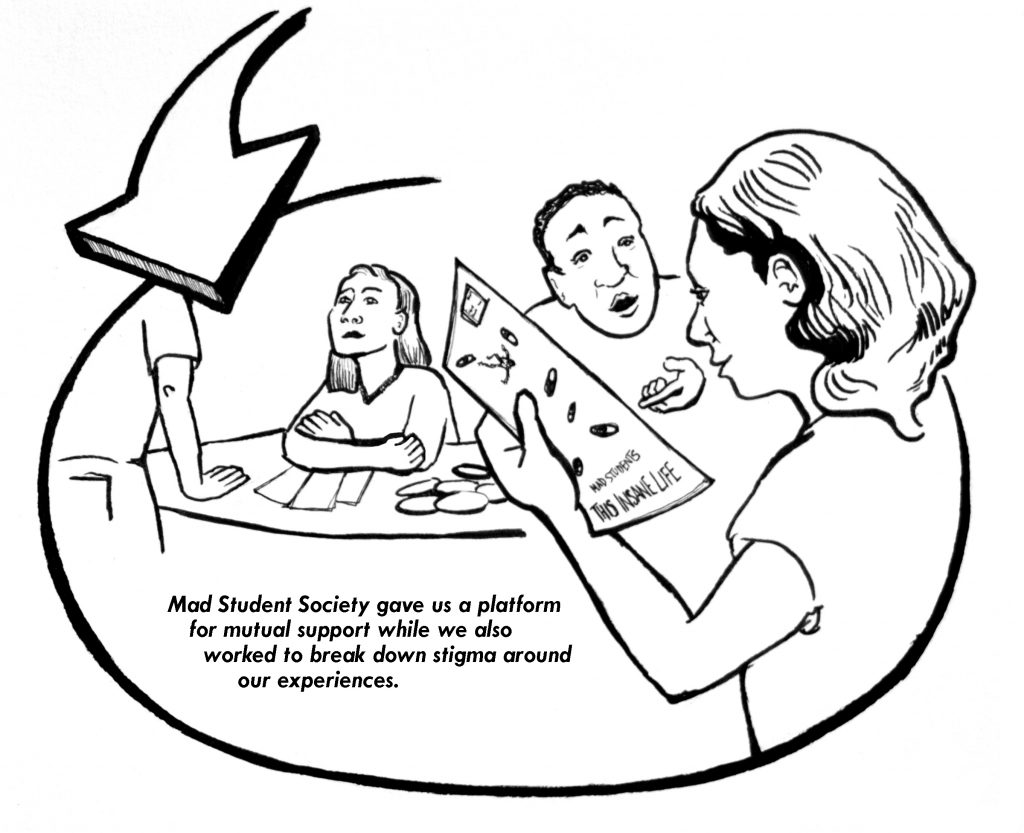 Mad Student Society gave us a platform for mutual support while we also worked to break down stigma around our experiences.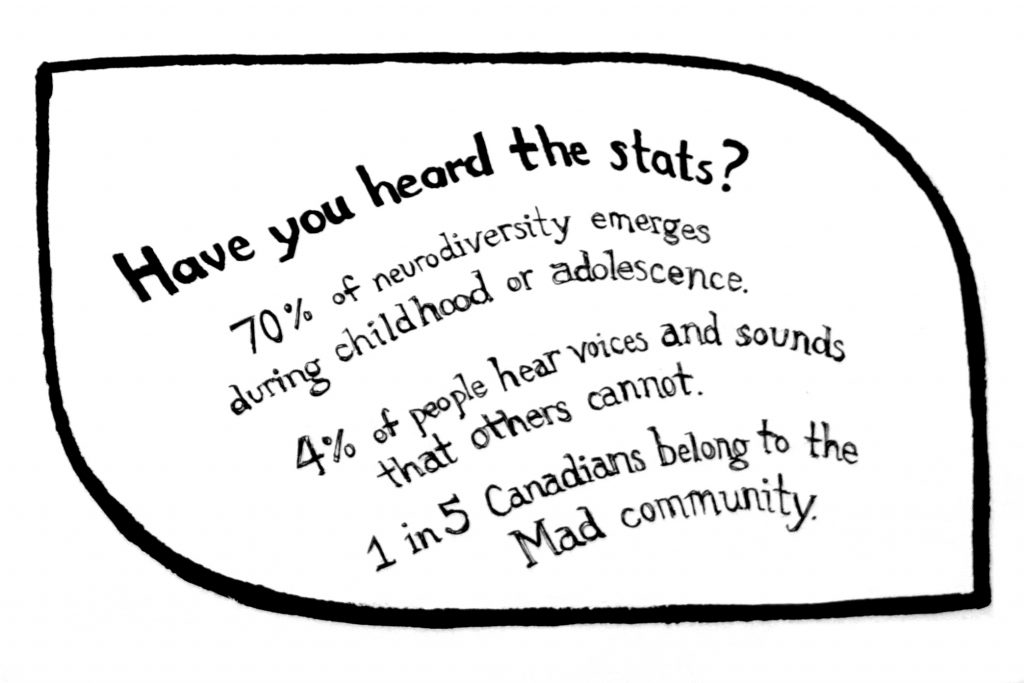 Student Narrative: Maccess Inaccessibility Week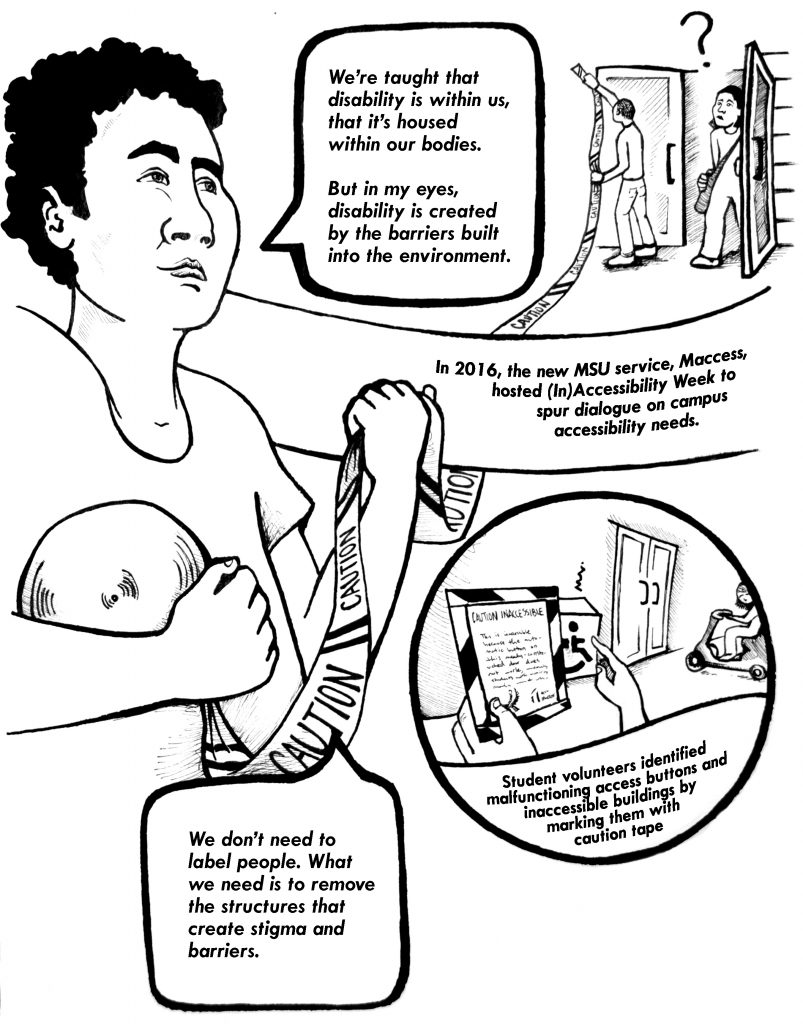 "We're taught that disability is within us, that it's housed within our bodies. But in my eyes, disability is created by the barriers built into the environment."
In 2016, the new MSU service, Maccess, hosted (In)Accessibility Week to spur dialogue on campus accessibility needs.
Student volunteers identified malfunctioning access buttons and inaccessible buildings by marking them with caution tape.
"We don't need to label people—what we need is to remove the structures that create stigma and barriers"

Student Narrative: Hyper-Embodied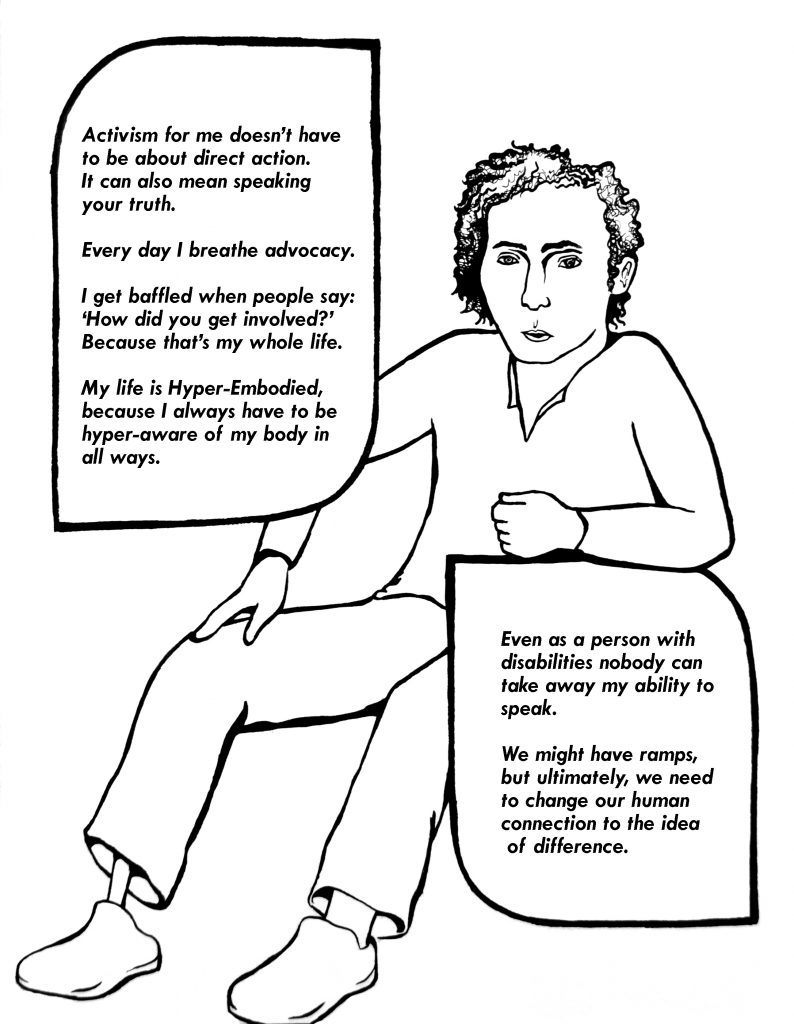 "Activism for me doesn't have to be about direct action. It can also mean speaking your truth. Every day I breathe advocacy. I get baffled when people say: How did you get involved? Because that's my whole life. My life is Hyper-Embodied, because I always have to be hyper-aware of my body in all ways. Even as a person with disabilities nobody can take away my ability to speak. We might have ramps, but ultimately, we need to change our human connection to the idea of difference"