Closing Section: Recommendations

Looking forward, there are many innovative projects that could be introduced to expand the inclusivity and accessibility of education at McMaster.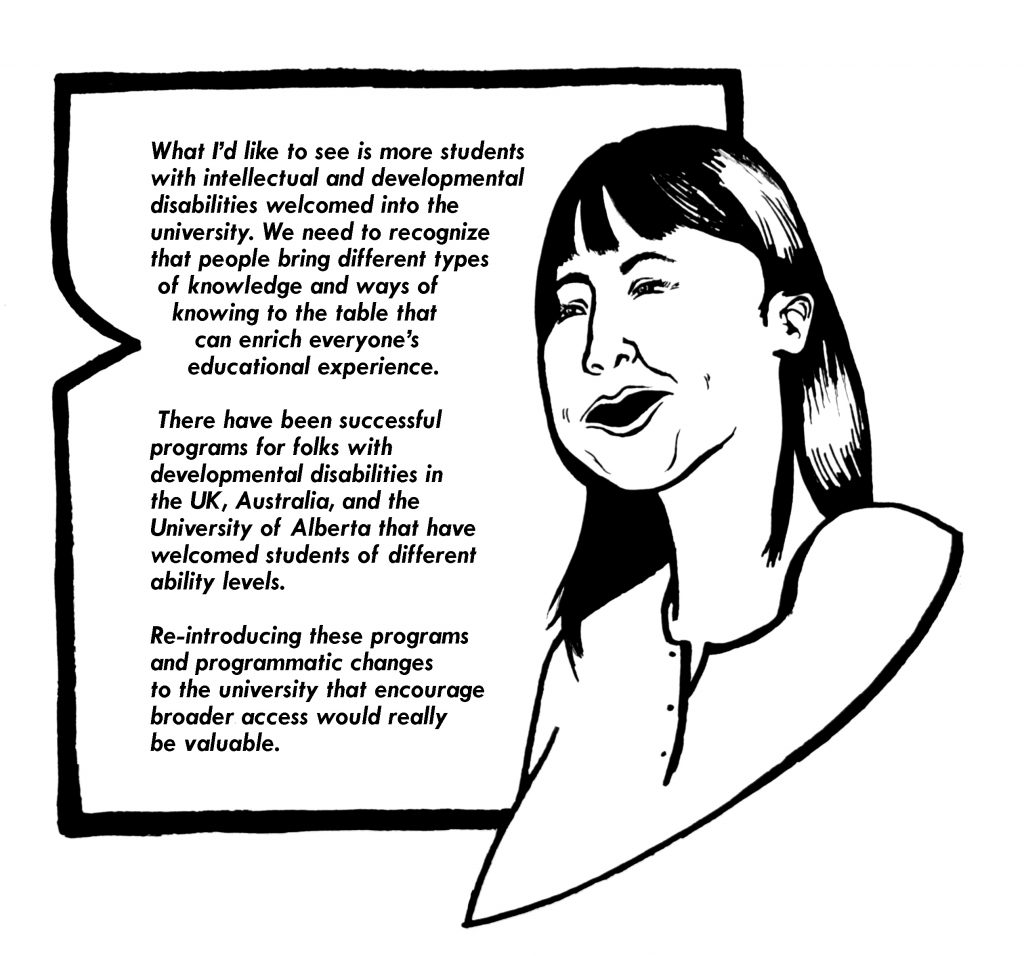 "What I'd like to see is more students with intellectual and developmental disabilities welcomed into the university. We need to recognize that people bring different types of knowledge and ways of knowing to the table that can enrich everyone's experience. There have been successful programs for folks with developmental disabilities in the UK, Australia, and the University of Alberta that have welcomed students of different ability levels. Re-introducing these programs and programmatic changes to the university that encourage broader access would really be valuable.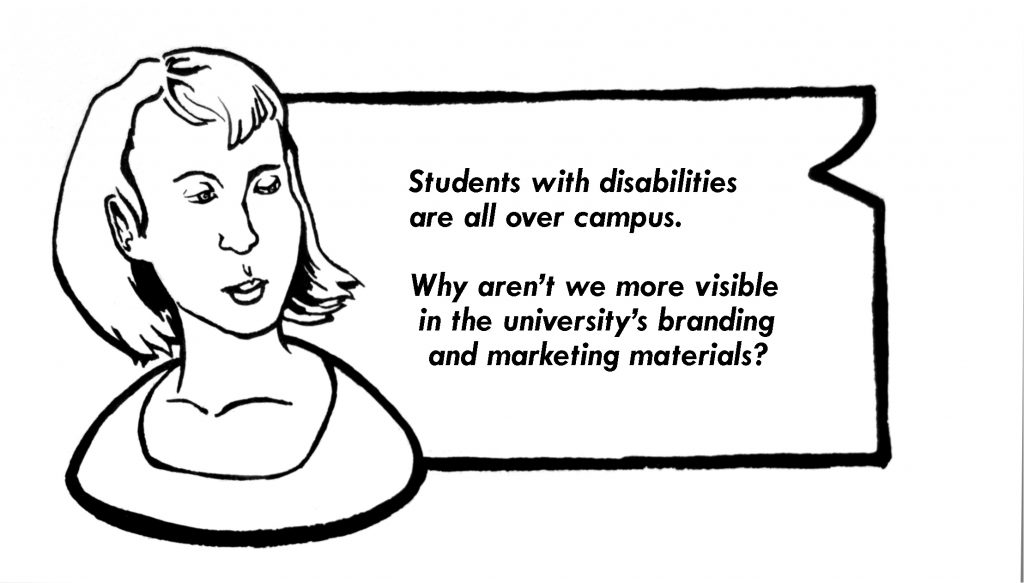 "Students with disabilities are all over campus. Why aren't we more visible in the university's branding and marketing materials?"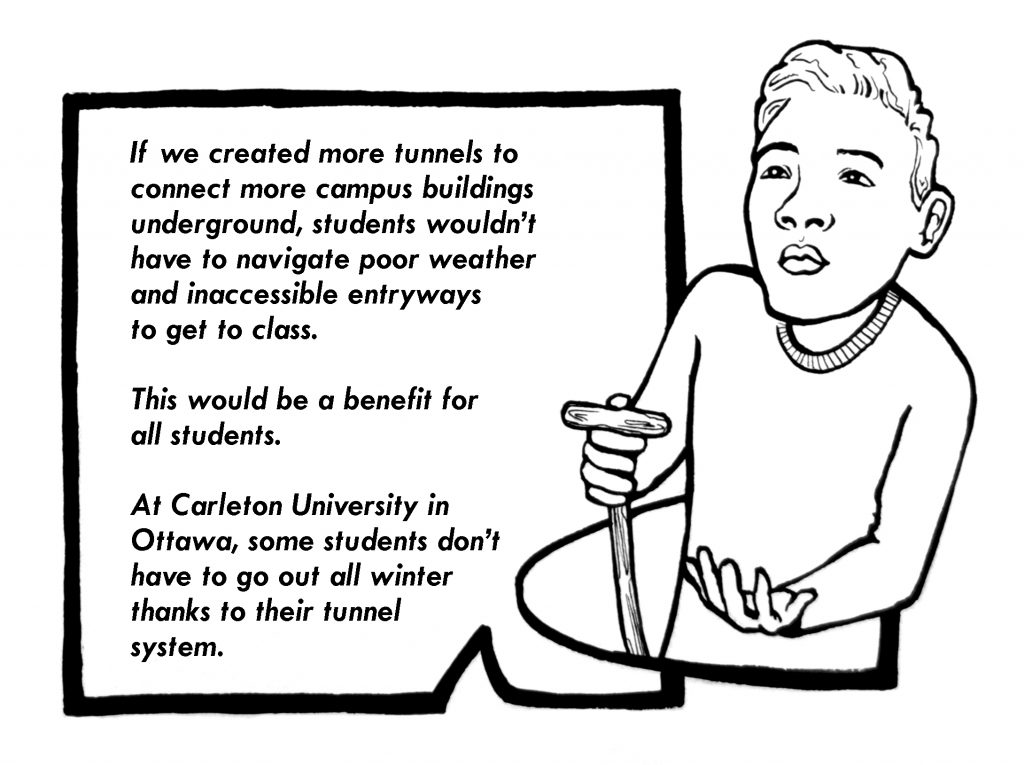 "If we created more tunnels to connect more campus buildings underground, students wouldn't have to navigate poor weather and inaccessible entryways to get to class. This would be a benefit for all students. At Carleton University in Ottawa, some students don't have to go out all winter thanks to their tunnel system."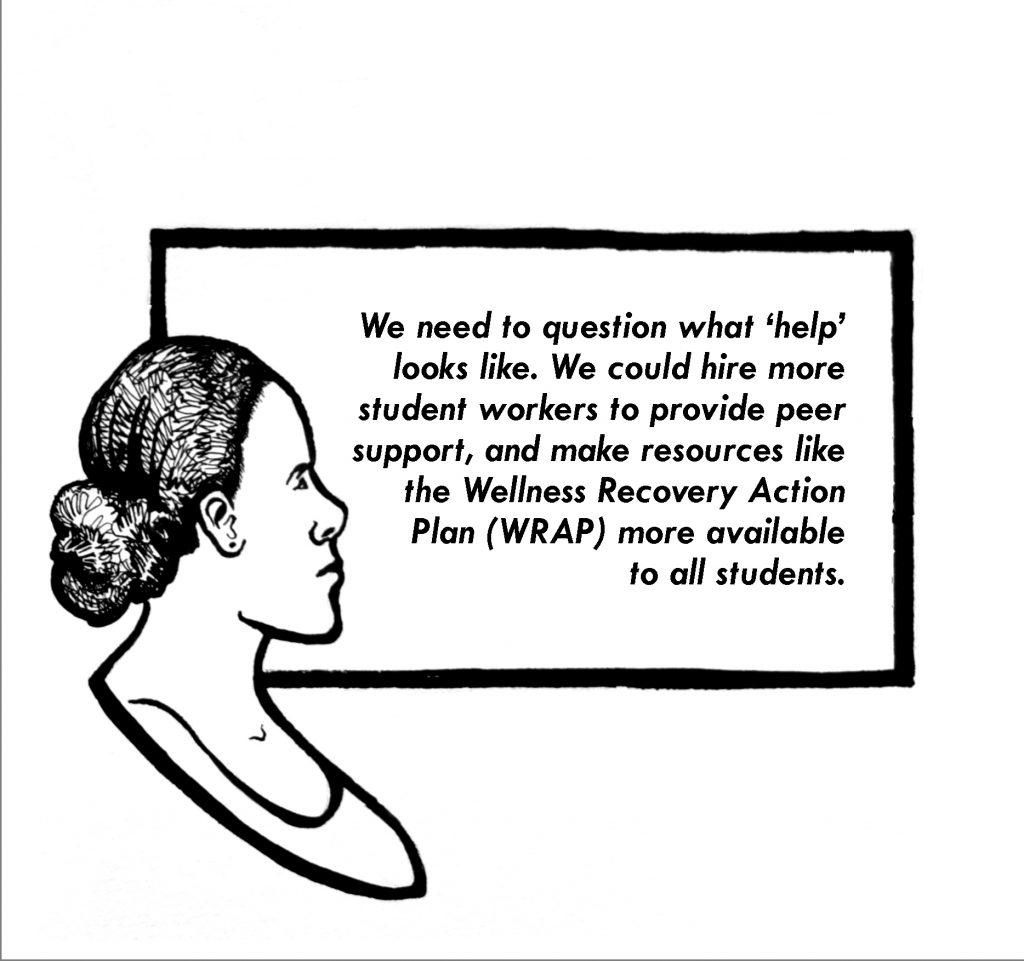 "We need to question what 'help' looks like. We could hire more student workers to provide peer support, and make resources like the Wellness Recovery Action Plan (WRAP) more available to all students."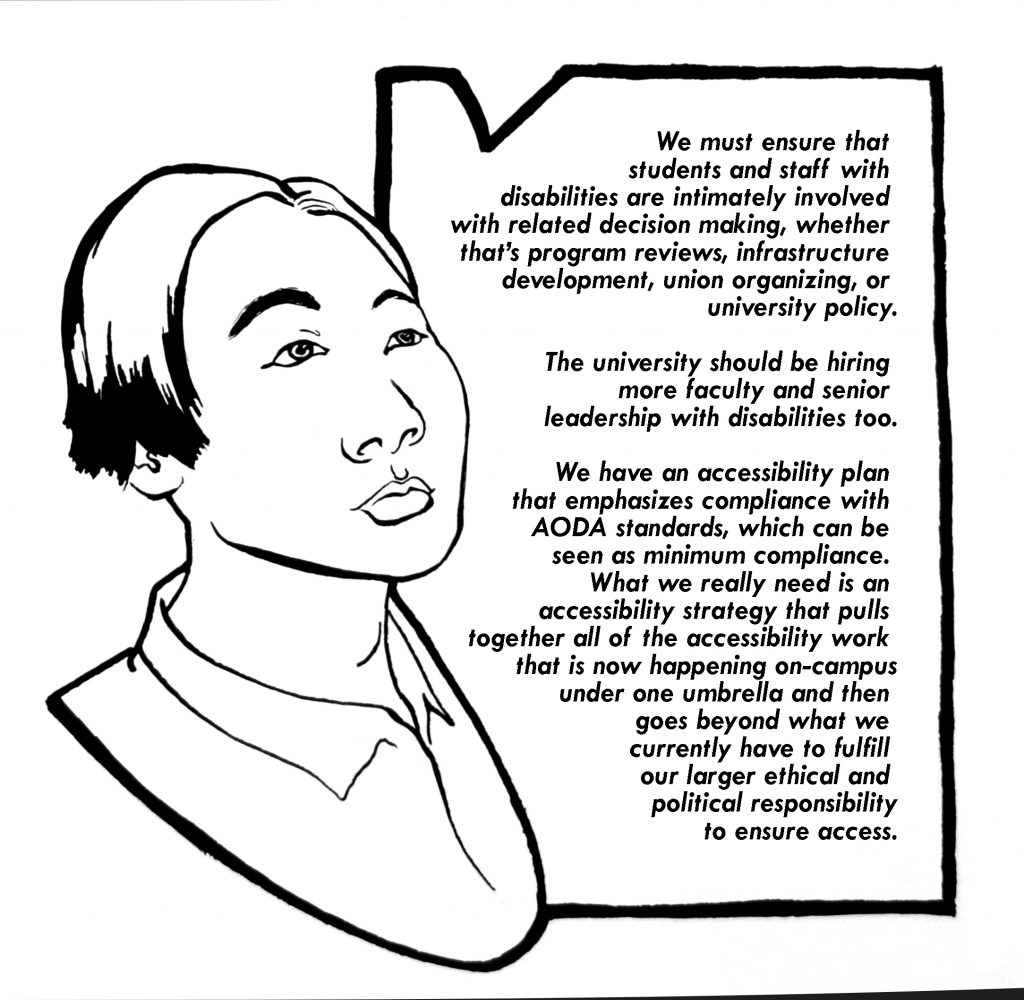 "We must ensure that students and staff with disabilities are intimately involved with related decision making, whether that's program reviews, infrastructure development, union organizing, or university policy. The university should be hiring more faculty and senior leadership with disabilities too. We have an accessibility plan that emphasizes compliance with AODA standards, which can be seen as minimum compliance. What we really need is an accessibility strategy that pulls together all of the accessibility work that is currently happening on-campus under one umbrella and then goes beyond what we currently have to fulfill our larger ethical and political responsibility to ensure access.

There is currently no archive of this history on campus, but this project is a step towards establishing links between some of the threads of policy and activism that have brought accessibility to McMaster. The following is a list of our resources and further readings on disability and access.
Works Cited (tentative)
Contours of Ableism by Fiona Kumari Campbell
Disability and Social Change: A Progressive Canadian Approach edited by Jeanette Robertson & Grant Larson
Acronyms Used:
SAS: Student Accessibility Services
HMSC: Hamilton Mad Students Collective
LGBTQ