The photographs featured on the main page of the Field Guide were taken by Laurence Butet-Roch.
The first two images were made at Aamjiwnaang First Nation.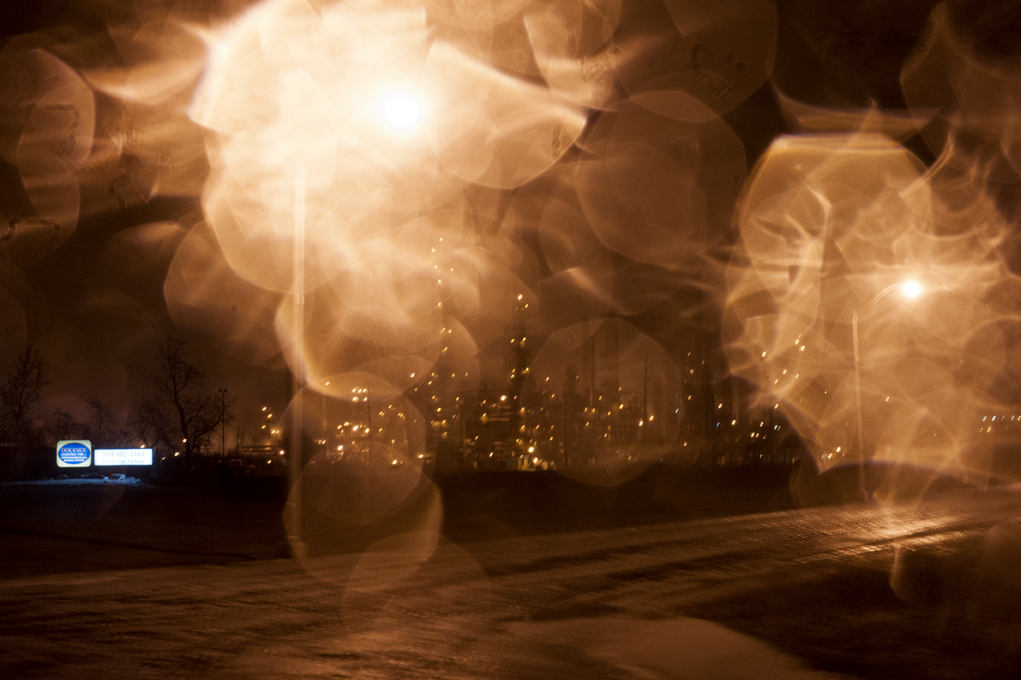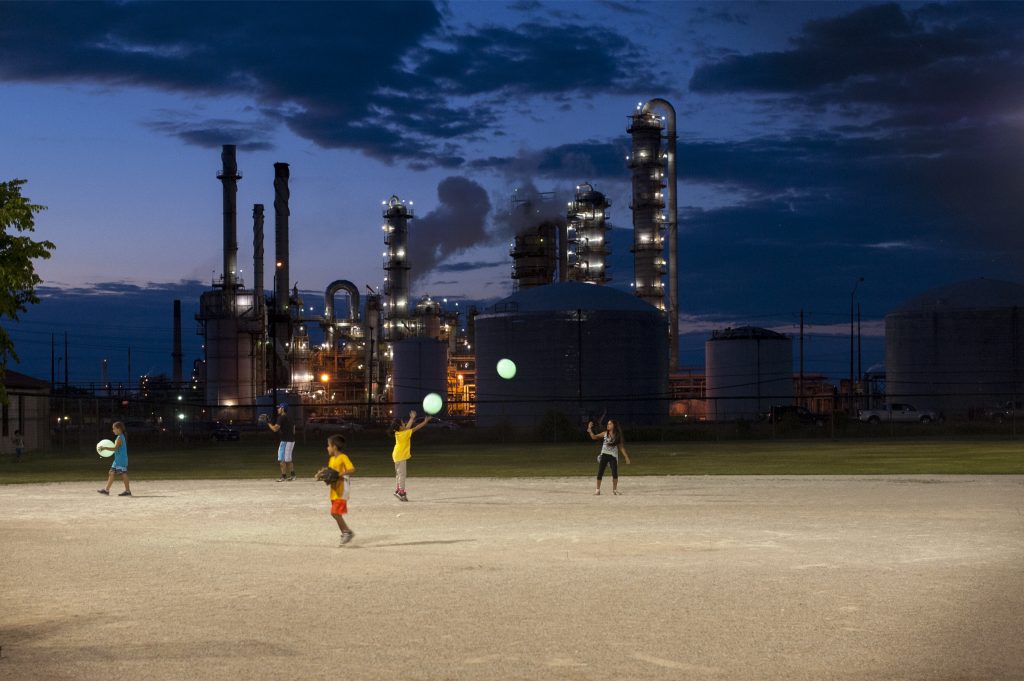 In Butet-Roch's words:
The roughly 850 Anishinabek residents of Aamjiwnaang (Southern Ontario) are determined to protect their ancestral lands from over forty petrochemical companies. Dubbed "Chemical Valley", the region was, not so long ago, a source of national pride. In the early 70s, the Canadian 10-dollar bill was adorned with an image of one of the local refineries. The assault on the land began in 1827, when the British seized the area around the Great Lakes. Treaty 29 created four reservations, including Aamjiwnaang. Over the years, through controversial deals, their territory shrunk from 10,000 to 3,100 acres. What they lost became the property of Shell, Enbridge, Suncor, Imperial Oil, Dow Chemical, amongst others. The list of noxious leaks is long, and so is that of the health concerns caused by daily emissions. In response, resistance is strong. In this toxic landscape, Aamjiwnaang remains a green lung, a haven for all its dwellers.
The third image was taken at Black Lake Mine in Thetford Mines, QC.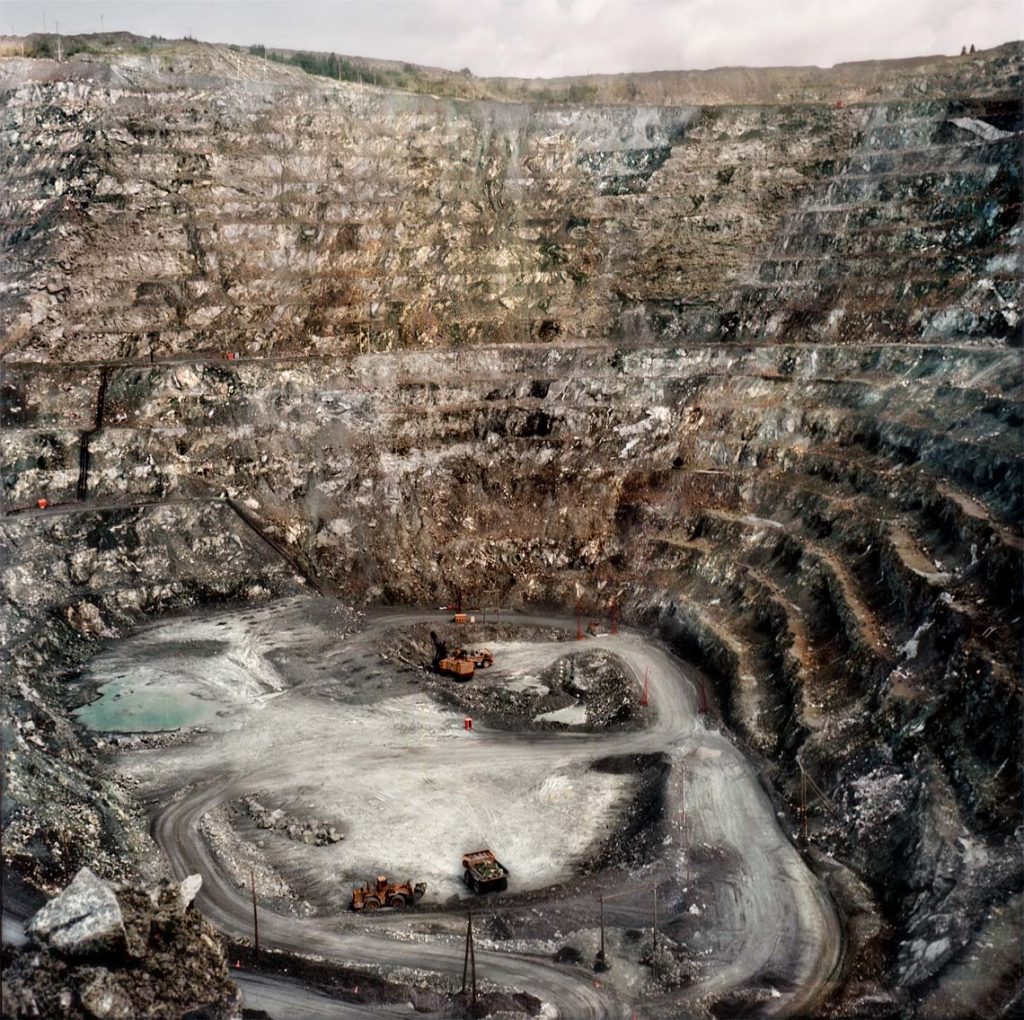 Butet-Roch describes the context of the photograph:
It is still nighttime. The sun has yet to rise and the sky has this dreary dark grey colour that forecasts a cloudy day. Gilles, 55, is getting ready for another day at work. The road that leads to his house goes through a rather pastoral landscape. Rolling hills, stonewalls, lonely trees, and the mist in the air are reminiscent of an Irish landscape. Here and there a silhouette of a farmhouse with one or two lights on emerges out of the darkness. Past the highest peak, the scenery that lays ahead morphs. It is an arresting experience; the bucolic becomes lunar, the fields, the windy roads and the rustic farmhouses give way to large tailings, looming and lifeless. It is at the bottom of this road that stands the city of Thetford Mines, the result of over a century of Asbestos mining. Gilles lives amidst this unorthodox landscape. The path to his home zigzags through abandoned mining properties. He was born here. Like his father and grandfather before him, he started working in the asbestos mine as soon as he could. He did so for 35 years, until Black Lake Operation, the last remaining mine in a region that once boasted ten, closed. "We're not just losing money", Gilles said over breakfast. "The people that have built this industry did so with their hearts and souls. A bit of that is being lost too."