Invited Speakers – Synthesis 2021
Friday April 9th, 10:30-11:20am – Dr. Eduard Reinhardt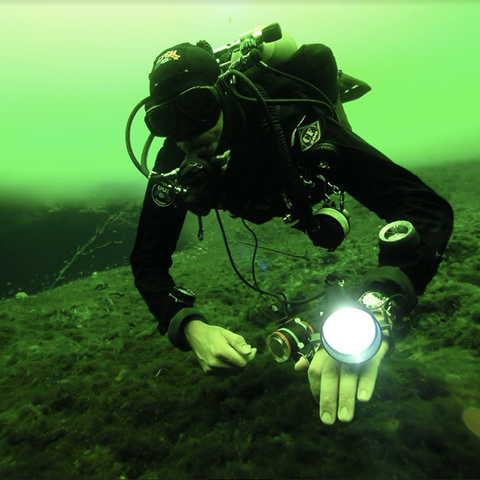 Dr. Eduard Reinhardt is a full professor and researcher in the School of Earth, Environment and Society and came to McMaster as an assistant professor in 1998. He earned an undergraduate honours degree from Carleton University in Directed Interdisciplinary Studies (Marine Geoarchaeology) and then a PhD in Earth Sciences (Senate Medal) also from Carleton. He held a post-doctoral fellowship (Killam and NSERC) at Dalhousie University prior to his appointment at McMaster.
He is a well-respected scientist in marine geoarchaeology having developed new methods and approaches for the study of underwater archaeological sites. He has worked on underwater archaeological sites (ancient harbors) throughout the Mediterranean, Middle East and is now working in Mesoamerica (Yucatan Peninsula) on underwater caves and cenotes examining Maya and PaleoIndian sites. His research focusses on reconstructing coastal environmental change and interrelationships between climate and sea-level, as well as its impact on human populations.
His research is widely published and cited having contributed research articles to journals such as Science, Science Advances, Geology and Quaternary Science Reviews, amongst others.
Tuesday April 13th, 12:30-1:20pm – Dr. Zeinab Hosseinidoust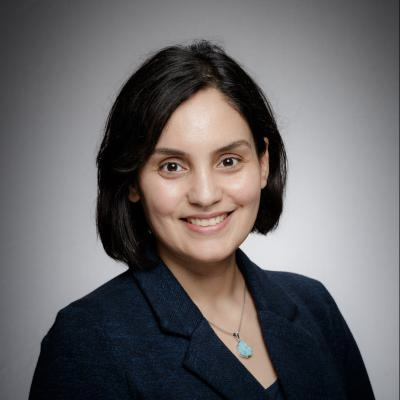 I am a chemical engineer, fascinated by microbiology. For the past 10 years, I have been working on employing the intelligence of biological systems (specifically bacteriophages and bacteria) to tackle the outstanding challenges related to human health. I joined the Chemical Engineering Department at McMaster in July 2016. I am also an associate member at the Micheal DeGroote Institute for Infectious Disease Research, The Farncombe Institute and the School of Biomedical Engineering.
We address the global crisis of antimicrobial resistant superbugs by using bacteriophages, good viruses that are bacteria's natural predators. These natural antimicrobials can be designed to act as tiny soldiers that only kill the bad bacteria and leave our good bacteria (the ones we need for our health and well-being) intact. We also pack bacteriophages into solid form to design antimicrobial biomaterials, gels and coatings. In addition, because bacteriophages are so good at targeting their prey (bacteria) in nature, we use them to design novel methods of detecting and diagnosing infectious diseases.  Our research spans across multiple disciplines and integrates engineering with molecular biology, materials science, and chemistry. 
Invited Speakers – eSynthesis 2020
Dr. Alan Dickin provided an asynchronous session for students during the virtual symposium.
Invited Speakers – Synthesis 2019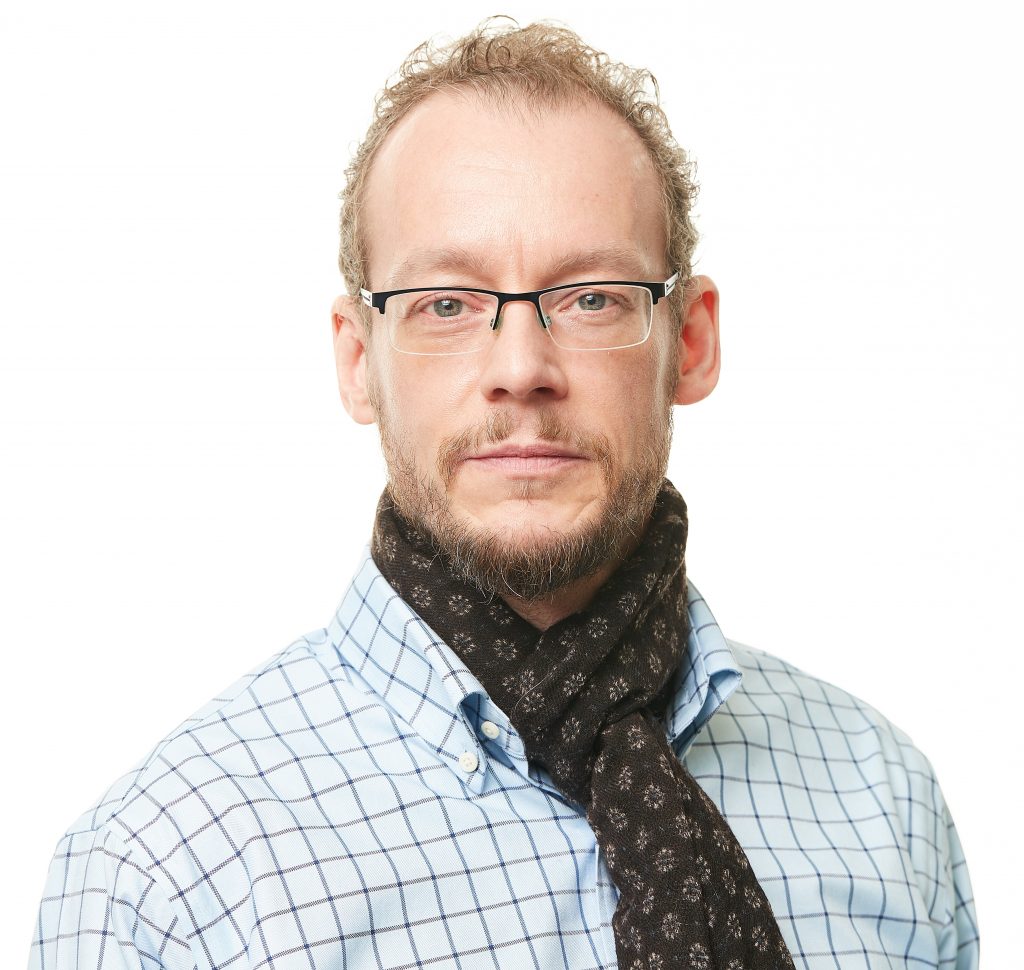 Neutrons and X-Rays for Health and Disease Molecular biology is key to understand the origin of diseases and the molecular mode-of-action of drugs, which is essential for modern drug design. Neutron and x-ray scattering are amongst our most advanced tools to study such molecular structure and dynamics. Together with computer simulations they provide unprecedented capabilities in this respect. I will give examples of applications of neutrons and x-rays to better understand the functioning of drugs and antibiotics and how these experiments shed new light on our understanding of cell membrane structure and dynamics, infectious diseases, human blood, and the origin of life, including biomedical applications [1].
[1] http://www.rheinstaedter.de/maikel/publications/publications.htm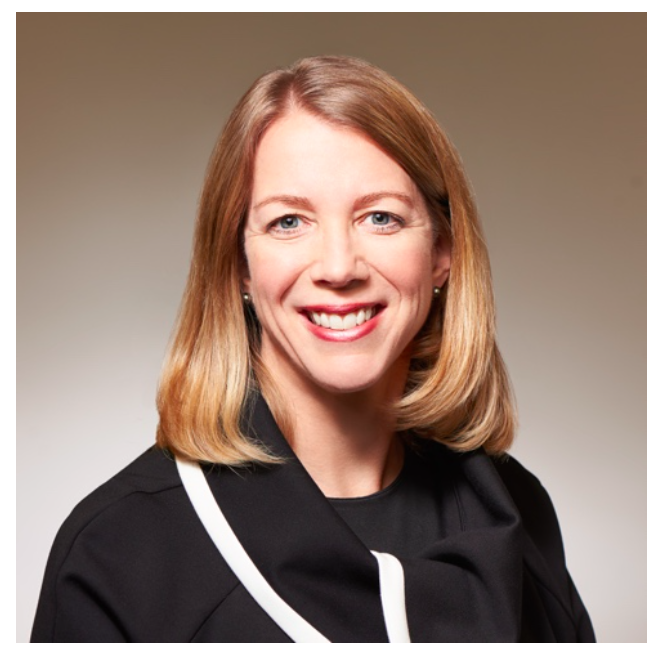 Biography: Maureen MacDonald, is an accomplished professor, respected researcher and the Dean of Science of McMaster University where she is also the director of the Vascular Dynamics Laboratory and is an active member of the Exercise Metabolism Research Group in the Department of Kinesiology. Her research interests are in the area of exercise physiology with specialization in the application of ultrasound techniques to the assessment of the peripheral blood vessels and the heart. She has directly supervised over 100 undergraduate and graduate students and is an expert in cardiovascular health, exercise physiology, spinal cord injury and aging, and leads research into the effectiveness of exercise as a way of preventing illness, improving health status and lifestyle.
In humans, alterations in peripheral artery structure and function play essential roles in the responses of the cardiovascular system to changing stresses. A person's activity level contributes to both the structural and functional characteristics of their arteries. Understanding the regulation of arterial structure and function is highly relevant given that alterations in blood flow have the potential to influence many other physiological processes in humans. One aspect of my research program has focused on assessing arterial structure and function regulation and adaptation in response endurance, resistance, high intensity interval and isometric handgrip exercise training. These studies have yielded important insights related to the possible labile nature, and regulatory control of some arterial changes with exercise training.
Three objectives for this talk include:
Outline how exercise can impact blood vessel structure and function and how we can assess those changes in humans.
Discuss how different exercise prescriptions can result in different impacts on blood vessels in humans.
Explore the use of acute vascular responses to exercise as an indicator of chronic adaptations with exercise training.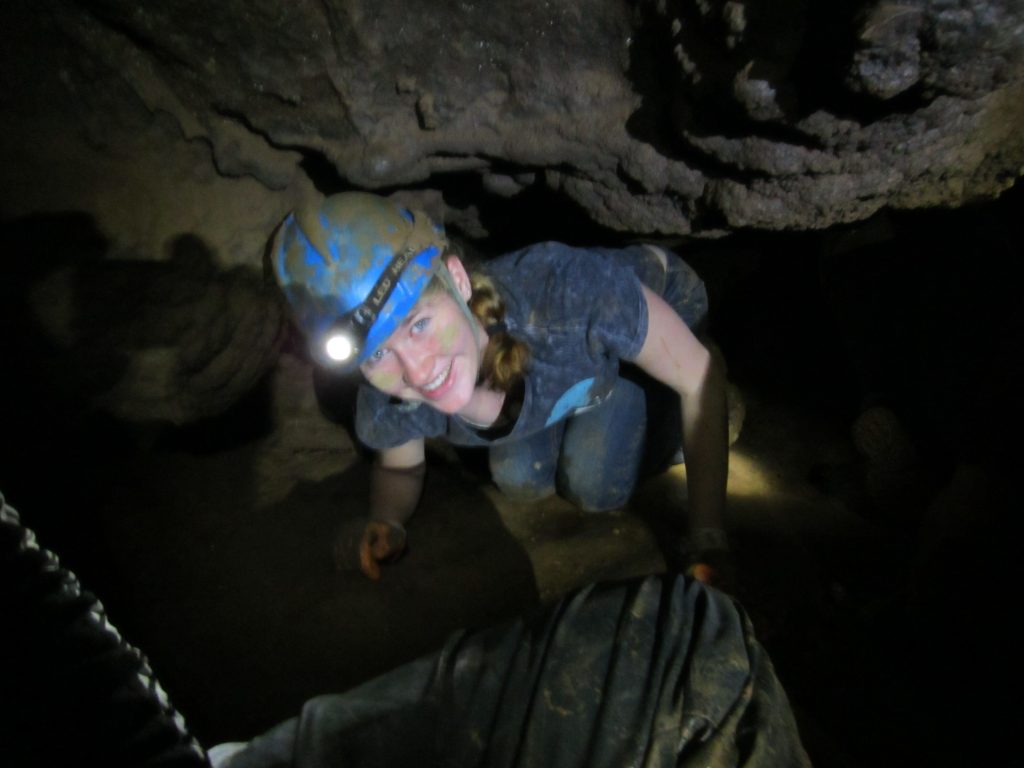 "I'm an iSci alumna, and I'm going to talk about my unconventional experience in graduate school, the best advice I can give to new iSci graduates, and learning by getting your hands dirty. iSci was a challenge and an adventure, and while it set me up for success, it also prepared me for some situations that I hoped to never experience. I'll also speak about my Master's environmental science research about climate change impacts on mercury bioaccumulation in sub-Arctic lakes, as well as my involvement in other environmental studies." (Kyra Simone)


Invited Speakers – Synthesis 2018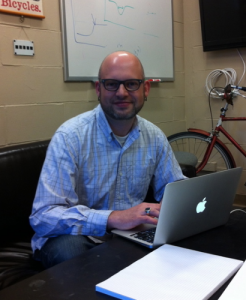 Dr. Dalnoki-Veress is a professor from the department of physics here at McMaster. His research focuses on soft living condensed matter, well into the realm of biophysics. The model he studies is C. elegans, the widely used nematode model. He focuses specifically on the surfaces of these organisms. He is currently also teaching physics at ESPCI in Paris in theoretical physical chemistry.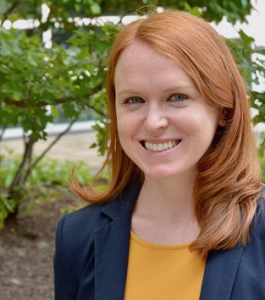 Dr. Caitlin Mullarkey is an Assistant Professor in the Bachelor of Health Science Program at McMaster University. She teaches virology, immunology, cell biology and biochemistry to undergraduates at all levels. Her research interests revolve around the improvement of influenza virus vaccines. Throughout her training, Dr. Mullarkey has worked on a number of universal influenza vaccine projects that are now in various phases of clinical testing. Her talk will center on vaccine triumphs, myths, and future prospects.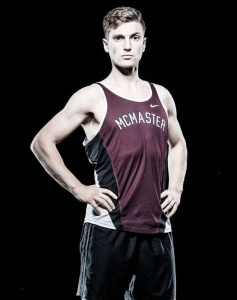 Nathaniel is currently obtaining his masters in science at the University of Waterloo under the supervision of Pavle Radovanovic. In proper iSci fashion, he fell in love with the iconically interdisciplinary field of nanomaterials and colour science. His current research aims to make light bulbs out of fluorescent nanocrystals. Nat graduated from iSci last year, and misses it dearly. He strongly believes that problems cannot be solved effectively without taking multiple, holistic perspectives.
Invited Speakers – Synthesis 2015
Dr. Maikel Rheinstadter
Dr. Rheinstadter received his PhD in physics in 2002 from Saarland University, Saarbrücken, Germany. He then started a post-doc with the Jülich Centre for Neutron Science at the Institut Laue-Langevin in Grenoble, France, the world's most influential neutron source. He received the Young Scientist Award of the European Neutron Scattering Association in 2003 for his work in membrane dynamics. In 2004, he became staff scientist at the Institut Laue-Langevin as expert for biophysics and biology-related research with neutrons. In 2006, Dr. Rheinstadter moved to the University of Missouri-Columbia as Assistant
Professor. In 2009, he was called to McMaster as Assistant Professor in the Department of Physics and Astronomy, jointly appointed with the Canadian Neutron Beam Centre (CNBC) at Chalk River Laboratories. Dr. Rheinstadter is heading the CFI-funded Laboratory for Membrane and Protein Dynamics at McMaster University. In 2012, he was awarded an Early Researcher Award from the province of Ontario. Since 2013, Dr. Rheinstadter has been an Associate Professor in the Department of Physics and Astronomy. Dr. Rheinstadter's group is studying molecular structure and dynamics in membrane/protein systems.
Dr. Ryan Wylie
Growing up in Montréal, Dr. Wylie received his BSc in biochemistry from Concordia University. Afterwards, he received his PhD from the University of Toronto. Before coming to McMaster in the summer of 2014, Dr. Wylie did his post-doctoral work at MIT where he held a Banting postdoctoral fellowship. Currently he teaches the second term level II organic chemistry course for chemists and chemical biologists. Dr. Wylie is a member of the Bio-interfaces Institute, one of McMaster's leading facilities led by Dr. Brennan, combining the expertise of faculty members from chemistry, chemical biology, biochemistry, chemical engineering and biomedical engineering. The Bio-interfaces Institute's purpose is to help the development of sol-gel-based biomaterials, biosensor technologies, high-throughput drug screening assays, and other surface technologies. Currently his research focus is on the development of hydrogels. To understand the interaction between cells and their environment, we need to design dynamic matrices which simulate the mechanical and chemical environment of the cells. Hydrogels can be used to simulate this local environment known as the extracellular matrix, by functionalizing the gel. Currently, efforts are being made in the Wylie lab to produce these gels in high-throughput so that cancer metastasis and cell migration can be studied in detail.
Dr. Jonathan Bramson
Dr. Bramson completed his PhD in Experimental Medicine at McGill University in 1994. He is currently a professor in the Department of Pathology and Molecular Medicine, where he teaches the undergraduate Introductory Immunology course (HTH SCI 3I03) and the graduate Molecular Immunology, Virology, and Inflammation course (MIVI). In addition to teaching, Dr. Bramson is an active researcher in the McMaster Immunology Research Centre. Dr. Bramson's research interests include studying the mechanisms through which the immune system combats cancer, as well as applying these mechanisms to developing immunotherapies against cancer. As part of this research, the Bramson lab is involved in the Ontario Regional Biotherapeutics Program (ORBiT), a program where cancer immunotherapies are implemented in early phase clinical trials. The goal of this program is to provide a clear path for the rapid translation of successful immunotherapies from bench to bedside. In response to his phenomenal contributions in teaching and research, Dr. Bramson was recently appointed as Assistant Dean of Research Infrastructure in the Faculty of Health Sciences.
Invited Speakers – Synthesis 2014
Dr. Johnathon Stone
With his yearly visits to the iSci community, augmenting the first year invited speaker seminar list, Dr. Jonathon Stone (aka Doc Roc) holds enlightening information from his Computational Biology lab. Computer programming is the principal tool for conducting life science research in his lab. By involving data analysis, mathematical or numerical modeling, and graphical or rule-based simulation in to his biological work, Dr. Stone effectively integrates the two disciplines and tackles questions about genes, cells, tissues, individuals, populations, species, and taxon. Credited with a B.Sc., M.Sc., and Ph.D. in Biology & Physics, Chemistry, and Zoology, Dr. Stone currently holds a position as a Professor under the Department of Biology, as well as the current Associate Director of the Origins Institute. The Origins Institute takes full advantage of Dr. Stone's experience within multiple scientific disciplines and encourages his trans-disciplinary approaches and methods to tackle questions pertaining to the origins of space-time, the cosmos, elements, life, species, and humanity.
Dr. Dawn Bowdish
Dr. Dawn Bowdish is a Hamilton native, who attended the University of Guelph for an undergraduate degree in Microbiology. Dr. Bowdish later completed her PhD at the University of British Columbia, studying the role of small naturally produced antimicrobial peptides in host defense against infection with Dr. Bob Hancock. Her work eventually resulted in various patents and led to the formation of a biotechnology company that primarily investigates the therapeutic uses of these peptides. She did her post-doctoral work with Prof. Siamon Gordon, a renowned expert in macrophage biology, and studied the role of macrophage receptors in recognition and response to pathogens. In 2009, she became an Assistant Professor in the Department of Pathology & Molecular Medicine at McMaster, and has since been affiliated with the McMaster Immunology Research Centre (MIRC) and the M.G. DeGroote Institute for Infectious Disease Research (IIDR). Some of her primary research interests include studying the role of macrophages in initial interactions with pathogens, determining how age-related changes in the immune response affect susceptibility to infection. Her long-term goals include making advances in the understanding of host defense against infectious disease at a molecular and cellular level, and treating infectious diseases with novel immune modulatory therapies.
Dr. Miroslav Lovric
Dr. Lovric is a professor of mathematics at McMaster University as well as the undergraduate chair. His research in the area of differential geometry is about some aspects of the curvature of a Riemannian manifold; in particular about the ways various curvature assumptions influence topological properties of manifolds. Dr. Lovric is presently working on medical and biological applications of math in collaboration with colleagues and grad students from Health Sciences; as well as the structure of mathematics education. Dr. Lovric also authored of a variety of math textbooks including "Vector Calculus", an Amazon Top 100 bestseller. In 2010, he was awarded the prestigious Adrien Pouliot Award in recognition of his outstanding contribution to mathematics education in Canada.
Invited Speakers – Synthesis 2013
Dr. Cecile Fradin
I am interested in studying the dynamics of single molecules inside biological systems using optical tools. Dynamics is essential to the survival of the cell, which is a biological unit in permanent evolution, and which has to be able to process and react to information. Dynamical processes inside the cell happen on a very wide range of length and time-scales, and are governed by complex and intricate rules and mechanisms. At the scale of the molecule, they are of interest for the physicist as well as for the biologist, since they involve basic transformation of chemical or thermal energy into mechanical energy. In order to unravel their exact mechanisms, in vivo quantitative measurements at the single molecule level are required, which recent developments in the domain of fluorescence techniques, single molecule detection, and recombinant protein technology now offers the possibility to do.
Michael Allder
Michael Allder is the Executive Producer of CBC's Science & Natural History Unit and its flagship programme, the multi-award-winning series "The Nature of Things with David Suzuki", which is broadcast across Canada and many countries around the world. It explores issues, discoveries and events in the worlds of science, medicine, technology, wildlife and the environment.
Mr. Allder has had extensive experience as a producer and director of both television and cinematic productions in both the public and private sectors. He previously worked with the National Film Board of Canada, where he produced feature documentaries including the cult hit "Project Grizzly", "Drowning in Dreams" and "The Lucky Ones", which he also directed. All three films enjoyed various festival and limited theatrical runs, as did the acclaimed feature-length documentary "Cyberman", which was produced for the CBC and revealed the alternative universe of a self-professed cyborg.
Mr. Allder was also the Series and Executive Producer of the limited series "Race for the Future", "The Adventurers", "The Science of the Senses", "Passion and Fury: The Emotional Brain", as well as the 5-part HD series "Geologic Journey", which explored the geologic history of North America. Current projects include the follow-up series "Geologic Journey – World", now in production, and "The Nano Revolution", which takes a look at the world of the infinitesimally small, and the revolutionary technologies that promise to transform our world.
Dr. David Earn
David Earn is the recipient of a Canadian Institutes for Health Research New Investigator Award for his work on infectious diseases. Interested in understanding patterns of epidemics, Dr. Earn uses mathematics to discover better strategies for control or eradication of infectious diseases.
Originally, Dr. Earn, used math to study planetary motion and patterns of stars in galaxies, and has studied the use of conservation corridors to help protect species at risk due to habitat fragmentation.
Invited Speakers – Synthesis 2012
Dr. Miroslav Lovric
Miroslav Lovric is actively involved in promoting mathematical education among university students for which he was awarded the Adrien Pouliot Award for outstanding contribution to mathematics education. Canadian Mathematical Society President Jacques Hurtubise upon giving the award stated "Miroslav Lovric's contributions to mathematics education are remarkable and he truly embodies the ideals of this award and of the CMS." He is currently the co-leader of a worldwide mathematics program that aims at helping students make the transition from secondary to post-secondary education. Formally, Miroslav is recognized as the Associate Professor of Mathematics at McMaster University where his research consists of differential and Riemannian geometry. He has, and still, contributes to several aspects of teaching, from lecturing in the Faculty of Science to McMaster's Arts and Science and Integrated Science programs.
Ian Burgess
Ian Burgess completed his undergraduate degree in Honours Co-operative Mathematical Physics at the University of Waterloo in 2008, with a Minor in Chemistry. He is currently a PhD candidate in the School of Engineering and Applied Sciences at Harvard University in Cambridge, Massachusetts. His current research topic, under supervisors Marko Loncar and Joanna Aizenberg, is A colorimetric indicator for liquids, based on wetting in 3D photonic crystals Low-index-constrast (polymer/fluid) platforms for high Q/V optical resonators. He has worked with Dr. Saravanamuttu, a faculty member of McMaster University's Chemistry Department, in publishing a paper that investigated the "..spontaneous formation of 3D-optical and structural lattices.." Among his most notable awards are The Robert Bosch Stitfung GmBh Fellowship and two NSERC Postgraduate scholarships.
Dr. Ralph Pudritz
Ralph Pudritz is a Professor in the Department of Physics and Astonomy at McMaster University, where his research consists of star and planet formation. After obtaining his undergraduate degree at the University of British Columbia in mathematics and physics, he went on to achieve a Masters in Science at the University of Toronto in theoretical physics. He returned to the University of British Columbia to obtain a PhD in astrophysics under his supervisor, Dr. Greg Fahlman. His postdoctoral work involved an NSERC fellowship at the Institute of Astronomy in Cambridge, England, followed by research in the Astronomy Department at Berkeley. Ralph Pudritz is the founding director of the Origins Institute at McMaster University, which engages the interested community in interdisciplinary scientific research directed at understanding the origin of life and structure of the universe.
Dr. Nick Eyles
Nicholas Eyles is a professor in the Department of Geology at University of Toronto. His research contributes to developing an understanding of stratigraphic data pertaining to glacial deposition, approximately 2.8 Ga to present. More specifically, he is interested in how plate tectonics in sedimentary basins interacts with climate and influences the glacial deposition. He has become recognized as an international expert on glacier geology and has published a best selling geology publication titled "Canada Rocks – 4 billion years of Geological History". Nick Eyles worked with the Canadian Broadcasting Corporation in hosting a five part series titled Geologic Journey – World alongside David Suzuki. His efforts are to scientifically engage youth in learning about the earth and fostering an appreciation for the environment. His current work deals with testing rock strata against the Snowball Earth Hypothesis, which claims that the earth froze some three to four times 750-590 Ga.