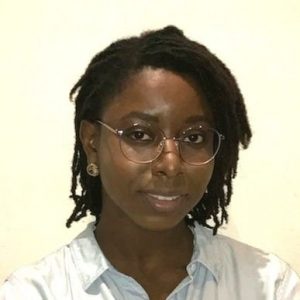 The youth discussed wanting to see places that they frequented, like malls and art galleries, being refitted with resources for youth who need them. This reimagining of existing spaces illuminated the potential that they saw.

Sarah Adjekum
Sarah Adjekum is a social worker, PhD student in the Health and Society program at McMaster University and a research assistant with Transforming Stories, Driving Change. She is a longtime Hamilton resident who has been involved with community organizing on various issues including issues of racial discrimination. Her passions include social inequality, spatial justice, poetry and sketching. In this contribution to the TSDC blog Sarah reflects on her experience as part of the TSDC performance creation workshop team working with youth from Good Shepherd Youth Services. 


Working with Transforming Stories, Driving Change's youth cohort on their production Choose Your Destination provided an opportunity to examine the relationship between youth and the cities they live in. In order to study cities, it is often easy to examine the environment. What kinds of neighbourhoods is the city comprised of? What forms does the built environment take? And what kinds of policies make these possible?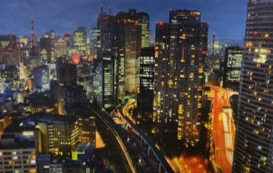 Transforming Stories Driving Change sought a different approach. They work with residents directly to hear their stories and create spaces for them to unfold. Good Shepherd Youth Services connected us with four youth who were eager to share their stories and their knowledge of what life in Hamilton is like for youth in circumstances similar to theirs. Our participants shared their experiences through words, and through movements, and reflections. Every story has represented a small glimpse of each individual, and their role in their community. These roles have included their occupations, their interests, their relationships and their aspirations for the communities they identify themselves as being a part of.
Many of the youth described themselves as precariously housed. While many associate housing with a place of belonging, the youth discussed belonging through other means as well. Relationships with friends and family, favourite places to hang out, and the homes they hoped to live in all represented how they identified the city as a part of them.
These reflections are valuable for researchers and community members alike. They remind us that cities don't simply exist external to us. Nor are they spaces that we simply reside in. Phenomenological research examines how the world is experienced by people and draws on their reactions, perceptions, and experiences as sources of data. As a research method, it works well with examining the lived experiences of people in specific places and spaces. It has also been used by researchers in theatre who study human experience by looking at distilled movements and speech on stage. The work of phenomenological researchers recognizes that the spaces we inhabit and our selves interact. By examining how participants see themselves, we can also examine how they embody the qualities of their environment. Further, we can use their experiences to distill a clearer image of what the city is like. Theatre based research is uniquely capable of capturing these embodied experiences as participant stories are performed on the stage.
As 'hope' was a feeling discussed frequently by TSDC's youth participants, it suggests that Hamilton is a city with room for growth. The youth discussed wanting to see places that they frequented, like malls and art galleries, being refitted with resources for youth who need them. This reimagining of existing spaces illuminated the potential that they saw. For example, they discussed having spaces in art galleries on James Street to experiment with art. The 'dream scene', a powerful image of hope, emphasized comfort, warmth and stability. That familiar image of being nestled around a television conveyed their hope for a city that can change to adapt to the needs identified by some of its most vulnerable.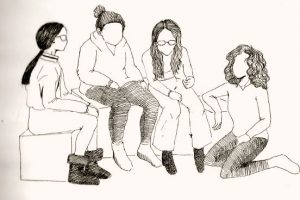 The title, Choose Your Destination, had many meanings to all of us involved in the project. But among them was the idea that as people navigate the everyday hustle and bustle of the city, they are employing agency. That agency can be constrained by the city and the barriers that it imposes, but it can also shape the city itself, how it is viewed and how it is experienced. For me, Choose Your Destination has a more literal meaning. It is an invitation to think about the kinds of spaces we create and to think carefully about the impact on the young lives forming here. It is an invitation to build spaces centered around comfort and warmth, learning and growth. It is an invitation to build spaces that can turn into meaningful places for everyone.