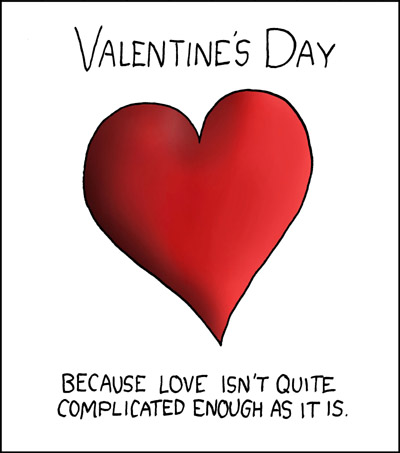 Here are some Valentine references culled from various sources.
[A verse to an unknown lover]
BE MY ♥
I will be your valentine.
Will you be my concubine?
On ambrosia let us dine,
With a glass of sparkling wine.
Let us now our limbs entwine.
I'll be prone and you supine,
So our two hearts will align.
You'll be mine, and I'll be thine.
Cupid's arrow is our sign
In our lover's sacred shrine.
The world will never us malign:
Lover, you are all divine.
Just kidding.
– – –