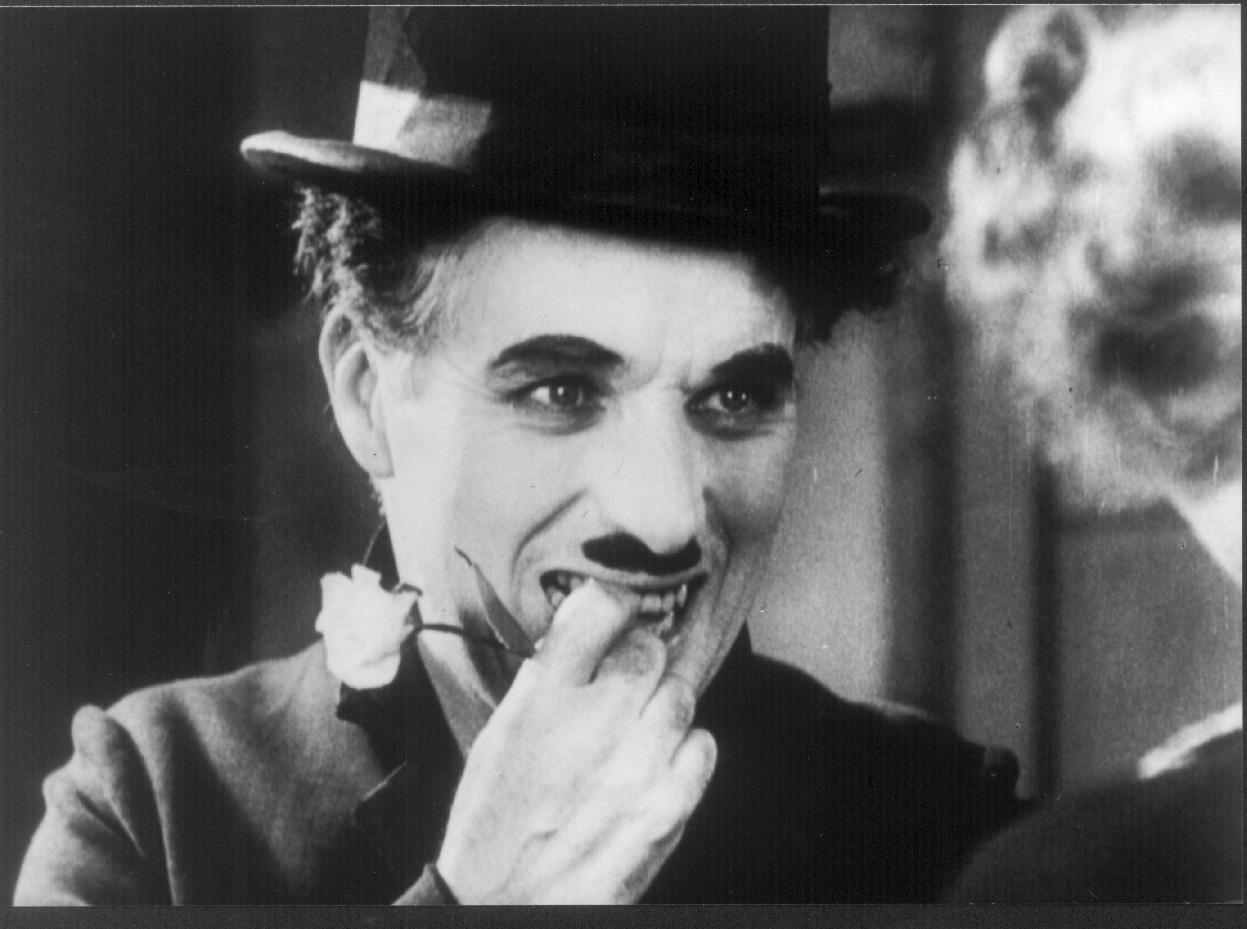 This article is cross-posted in the Denham Library here
"[T]he movie is capable of the greatest concentration of any art form in human history.  The possibilities of combining photographic, musical, and dramatic rhythms leave all preceding arts behind in their infinity" [Northrop Frye on Modern Culture, 99]
"The film is the one real major art-form of our time: it has, with its greatest directors, solved the problem of the balance of eye and ear. It has taught a whole generation of people to use visual symbols, to think with them sequentially instead of merely staring at one after the other, and to follow visual programming that is not on the simplest and most naïve levels of realism.  As such, it affords a model for television, which is still limping along on the old staring principle." [Northrop Frye on Literature and Society, 272]
Michael Happy asked me if I had a list of the movies Frye had either seen or referred to in his writings.  I said that I didn't but that I could probably construct one.  What follows is such a list.  The movie titles are in italics, and untitled movies in Roman.  Following the list are the sources.
Alexander Nevsky
Amos and Andy
The Barretts of Wimpole Street
Becky Sharp
Berkeley Square
Blockade
Blossoms in the Dust
Boris Karloff
Canadian Documentaries
Ceiling Zero
The Chiltern Hundreds
Citizen Kane
City Lights
Come Live with Me
Confirm or Deny
The Count of Monte Cristo
Dead of Night
La Dernièr Etape
Detective Story
The Emperor's Nightingale
Fantasia
Ferdinand the Bull
42nd Street
Ghost Train
The Glass Key
Goddess of Spring
The Gold Diggers
The Gold Rush
Gone with the Wind
The Grapes of Wrath
The Great Dictator
The Great McGinty
Gunga Din
Hamlet
Harold Lloyd
Henry V
High Noon
The Informer
Julie Misbehaves
Kamouraska
Le Kermesse Héroique
Keystone Cops
The Little Foxes
The Loon's Necklace
The Magnificent Ambersons
The Male Animal
Man of Aran
Modern Times
Monsieur Verdoux
Monsieur Vincent
Mrs. Miniver
My Brilliant Career
My Father's House
My Man Godfrey
Newsreel
Newsreel and Animated Cartoon
Newsreel and [Atlantropa Debate Film]
Night Life of the Gods
Open City
Phantom of the Opera
Poison Pen
Le Puritain
Quai des Brumes
Quo Vadis
The Reluctant Dragon
Rings on Her Fingers
The River
Romeo and Juliet
Royal Journey
Saints and Sinners
The Scoundrel
The Seasons
Shoeshine
Slapstick
Snow White
So This Is College
Sous les Toits de Paris
Star Wars
The Third Man
This above All
Through Different Eyes
Tight Little Island
Ti‑Coq
2001
TV Films
Unnamed Movie
Wife vs. Secretary
Woman of the Year
The Sources
The Gold Diggers
42nd Street
"Went to a show the night before.  "The Gold Diggers of 1933."  Not bad‑‑another 42nd Street.  Their last number called "forgotten men" was rather fine.  For once, jazz singing was put to its right use.  It was about soldiers returned from the war, standing in breadlines, widows, and so on.  The solo singing was a long wail, and when the chorus came in it swelled to almost an animal howl.  I don't know whether they altogether intended the effect or not,––‑it seemed to come out in spite of them." [Frye–Kemp Correspondence, 136.  The two films were both 1933 productions by Warner Brothers; the first starred Warren William, Joan Blondell, Ruby Keeler, and Dick Powell; the large cast of the second included Warner Baxter, Dick Powell, Ginger Rogers, and Bebe Daniels.]
Goddess of Spring
The Barretts of Wimpole Street
The Count of Monte Cristo
"One or two shows with Daniells on Saturdays, which rest my eyes, I think, the highlight of them being a gorgeous Walt Disney called "Goddess of Spring," a treatment of the Proserpine story." [Frye–Kemp Correspondence, 375.  The Disney film––a revival of the Pluto and Proserpine myth—was released in March 1934.  Roy Daniells journal also indicates that he and Frye went to see The Barretts of Wimpole Street and The Count of Monte Cristo.]
Night Life of the Gods
". . . a riotously funny Thorne Smith movie I'd like to see again. . . . It's a story of a man with two magic rings, one of which turns live people into statues and the other statues into live people. So the hero turns all his relatives into statues and brings to life a bunch of Greek gods and goddesses in a museum, introducing them to New York. It's called "Night Life of the Gods"—see it if you get a chance)." [Frye–Kemp Correspondence, 438.  The film, starring Richard Montgomery played throughout June 1935 in Toronto.]
The Scoundrel
"I saw the most curious movie the other night: "The Scoundrel,"5 with Noel Coward in the lead and probably the author as well. Coward does two things competently, the intellectualized clacking of Huxley, Wilde, Shaw, Maugham and Co., and fairy-tale fantasy. But to mix them in one play is rather grotesque. The scoundrel is a Nietzschean publisher who ruins a pure woman. You know he is sophisticated because he refers to Proust, probably for the first time in the history of the cinema, and you know he is superficial because he refers derisively to Shelley, possibly for the second or third time in the said history. He gets drowned in an aeroplane trip, and is informed by someone unspecified, presumably Jehovah, that an unmourned person can't rest, and that he has a month to squeeze a tear out of somebody. So he goes charging around town looking for his tear, realizing that the only person he can find it in is his pure woman. He comes back to the office apparently as well as ever, but clutching a handful of seaweed to titillate the atmosphere. He finally gets his tear, but under circumstances abysmally fatuous. It's one of the most grotesque failures I've ever seen, even on the cinema, as it flies so much higher than a routine flop." [Frye–Kemp Correspondence, 444.  The screenplay of this 1935 film was by B en Hecht and Charles MacArthur.]
Duck Soup
The other night in the lodge our only sprig of nobility, the Honourable David St. Clair Erskine (one of our tame homosexuals as well) came in from the Dramatic Society's performance of Macbeth and met Baine, who had just come in from seeing the Marx Brothers in Duck Soup.  The Honourable David St. Clair Erskine was tanked up just enough to be affable to anybody–when he woke up the next morning and realized that he had spoken to an American Freshman Rhodes Scholar to whom he hadn't been introduced he probably went on the water wagon for life.  He said: "I enjoyed the show (meaning Macbeth) very much, didn't you?"  Baine: "Very much (meaning Duck Soup).  "I remembered that I had seen it before, but I enjoyed it very well the second time anyway." The Honourable D. St. C.E. (somewhat staggered): "I — I understand they didn't get it all rehearsed in time, and are adding a few scenes at each performance."  Baine: "Yes, I noticed it had been cut a good deal, but thought it had been censored."  The Honourable Et Cetera: "I like the leading lady — she's new to Oxford, but she did very well."  By this time, there being no leading lady in the Marx Brothers picture, the first faint roseate blush of dawn began to appear in Baine's mind, but he wisely decided the situation would be too much for the H. D. St. C. E.'s  bewildered brain to cope with at that point.  ( Frye-Kemp Correspondence, 702-3.)
Becky Sharp
"Nothing has happened during the past week except Blake fever. I went to one show—Vanity Fair. Or maybe it's called Becky Sharp or Nuts to Thackeray.  Anyway, that's it.  Or rather, it isn't it.  Cold Hollywood tripe served up with color and costumes and the name of a great book is cold Hollywood tripe.  I suppose we're in for colored pictures now.  Hysterically over-colored pictures.  However, it might bring more color back into the life outside the cinema, especially if it went in much for costume pieces, as it would almost have to do." [Frye–Kemp Correspondence, 467.  The film NF saw was a 1935 production entitled Becky Sharp, an adaptation of Thackeray's Vanity Fair, starring Miriam Hopkins, Frances Dee, and Sir Cedric Hardwicke.]
Ceiling Zero
Wife vs. Secretary
"Last night Baine dragged me to the first cinema I'd been to in England, except for the one I wrote up for the Isis.  "Ceiling Zero," all about flying aeroplanes—quite interesting except that it was full of officers rushing around bawling orders at the top of their voices so fast they were quite unintelligible. The behavior of Oxford cinema audiences is most remarkably unpleasant—a constant succession of derisively imitative noises when anything except comedy is being shown. The English public schoolboy seems to take a long time over being an English public schoolboy. Also another film based on the usual hermaphroditic theory of love—that the most decent man in the world will make you miserable if he isn't the one you reely luluv." [Frye–Kemp Correspondence,  637.  This 1936 film, directed by Howard Hawkes, starred James Cagney as a womanizing, devil‑may‑care pilot whose fate catches up with him.  "The one I wrote up for the Isis" refers to a review, 'Three‑Cornered Revival at Headington,' published in Isis, 28 October 1936, 14.  It is signed "J.R.," the Canadian Rhodes scholar Joseph Reid haven taken credit for writing the review.  The film in question was Wife vs. Secretary, a 1936 movie starring Clark Gable, Jean Harlow, and Myrna Loy.  It's about a publishing tycoon whose wife (Loy) believes he's having an affair with his secretary (Harlow).]
My Man Godfrey
"Other events equally trivial. One cinema, with Baine—"My Man Godfrey"—really very amusing. The main plot was hopeless, but it looked as though someone who was a bit of a genius at dialogue and characterization had been handed the world's worst plot and told to make something of it, and had succeeded. As well‑sustained a comedy as I've seen since the Chaplin picture." [Frye–Kemp Correspondence, 645.  This was a 1936 Universal Pictures film starring William Powell and Carole Lombard.]
Le Kermesse Héroique
"Edith [Burnett] and Elizabeth [Fraser] and I went to see a French film called Le Kermesse Héroique which had some rather good Breughelesque scenes, though the plot was the same dreary triangle with the fat cuckold." [Frye–Kemp Correspondence, 664–5.  This 1935 French film, directed by Jacques Feyder, satirized the daring and resourcefulness of wartime citizens threatened by invaders.]
Romeo and Juliet
"In the evening [in Brussels] we went to see Romeo and Juliet—in English, with French subtitles. Scene Verona, in front of the church of San Zeno we had just been in. Very good show—Barrymore as Mercutio superb, though it's an obvious part to steal, and the dialogue was in places surprisingly intact—more so than the stupid little texts my freshies use. The female end sagged a bit—the Nurse wasn't too good and Norma Shearer was a pretty elephantine Juliet, but it's definitely two or three up for Hollywood. Against an orchestra of sentimental nose‑blowing Belgians it was quite refreshing. The newsreel gave us another curious reminder of Italy—the King and Queen of Italy in some ceremony or other. The King is a bewildered, meek little man of about five feet four; the Queen a huge Montegrin Amazon of at least five feet ten. The Belgians roared." [Frye–Kemp Correspondence, 742.  A 1936 MGM film starring, in addition to those noted by Frye, Leslie Howard as Romeo.]
"I didn't see a movie of Romeo and Juliet until I was of college age, and then, I remember, Juliet was played by Norma Shearer, who of course was quite old enough and strong enough to have thrown Romeo over her shoulder and walked to Mantua with him. If I had seen this at a very impressionable age, I perhaps might have never have got that Juliet out of my head whenever I read the play."  [Interview with Johan Aitken]
Le Puritain
The Informer
"I've seen one cinema which wasn't bad: Le Puritain—all about a Roman Catholic, however, and you know how I dislike calling prudes Puritans. It's a Liam O'Flaherty picture. He didn't like the way Hollywood did The Informer, so he went off to France to get this one done to his liking. A fanatical young prude, member of a vice society, murders a girl in his boarding‑house because he thinks she's been immoral and deserves to be punished. Then he tries to punish her lover by foisting the crime on him. Then he feels he's done wrong and should make amends by giving another prostitute a good time. As he gets drunk, he debates the question, whether God rules everything or has man (i.e. himself) a divine destiny. He's caught in the end. Good & brilliantly acted, but duller than The Informer." [Frye–Kemp Correspondence, 804.  A 1938 Les Films Derby movie, starring Jean Louis Barrault, with story and dialogues by O'Flaherty.  The Informer was a 1935 film based on an O'Flaherty story; it won three Academy Awards, including best screenplay.]
Newsreel and [Atlantropa Debate Film]
"This is our first day in Paris. We got in last night, and couldn't think of much to do except drop into a newsreel. One of the features was one in a series of debates on various subjects. The proposer had an idea of building dams at Gibraltar and the Dardanelles and drying up half the Mediterranean. This would give more land for excess population, and the surplus water could be turned south to make the Sahara blossom like a rose. An objector pointed out that not only would the displacement of water put the earth off its axis, but the dams would be very vulnerable in the event of war. All beautifully illustrated with maps and diagrams, and apparently intended to be serious." [Frye–Kemp Correspondence, 828.  The debate‑film was based on Herman Sörgel's Atlantropa scheme.]
Snow White
"Rodney [Baine] and Mike [Joseph] are fond of movies and drag me around to a lot of them. I've seen the French version of Snow White, which gave her a better voice. The thing that's wrong with that show is the 19th c. music: it's expert, but Offenbach‑Sullivan‑Herbert‑Gounod stuff."  [Frye–Kemp Correspondence, 832.  This was Walt Disney's 1937 film, the first full‑length animated feature ever produced.]
Quai des Brumes
"I went to London the other day with Mike [Joseph]. We saw some surrealist shows: nothing particularly good. One of them had an umbrella made of sponges and a chair covered with ivy, called "Nature takes the chair." And a French movie, called Quai des Brumes, very good." [Frye–Kemp Correspondence, 864.  A 1938 film, based on a novel by Pierre Mac Orlan and directed by Marcel Carné and Jacques Prévert.]
Newsreel and Animated Cartoon
"Mike [Joseph] stays here, and we went out to a newsreel theatre last night and saw some Mickey Mice. Not as good a lot as usual." [Frye–Kemp Correspondence, 881.]
Sous les Toits de Paris
Blockade
Ferdinand the Bull
Gunga Din
"We've seen a few movies: a lovely ballet‑like French thing, with hardly a word spoken, called Sous les Toits de Paris.  Blockade, which was pretty hard to take, was on the same programme. Then we saw Disney's Ferdinand, swell but too short, and a grand piece of Hollywood hokum, so obvious it was really funny: Gunga Din." [Frye–Kemp Correspondence, 885.  Sous les Toits de Paris: a 1930 French film, directed by René Clair and starring Albert Préjean and Pola Illery.  Blockade: a 1938 United Artists film on the Spanish Civil War, directed by William Dieterle and starring Madeleine Carroll and Henry Fonda.  Ferdinand the Bull, a 1938 animated short directed by Walt Disney. Gunga Din: a 1939 RKO film, directed by George Stevens and starring Cary Grant and Sam Jaffe.]
Newsreel
"A news reel is advertising a March of Time film called Europe in Review as "the best gangster film since Scarface." [Frye–Kemp Correspondence, 890]
The Magnificent Ambersons
"Called for Helen & took her to see 'The Magnificent Ambersons,' highly recommended by some people including Eleanor [Godfrey], but I found it a blowsy and turgid piece of Byrony."  [Diaries, 15 September 1942.  An RKO film, with screen-play by Orson Welles, based on a novel by Booth Tarkington and starring Joseph Cotten and Anne Baxter.]
Ghost Train
"Hot weather.  Went to show, an English mystery, "Ghost Train."  Swell.  One of the things that interested me about it was the way the English can put the most typically English frozen-faced sourpussed jerks into a picture and preserve intact all their stupid social stereotypes, & then when you're just about to curse them for being such god-damned English jerks you suddenly realize the English have put them there.  It's known, well-known in fact, as the 'English Ability to Laugh at Themselves.'  I only hope it doesn't breed a self-conscious paralysis the way the discovery of their ability to muddle through did." [Diaries, 28 July 1942.  A 1933 film directed by Walter Forde and based upon Arnold Ridley's Ghost Train: A Play in Three Acts (1931).]
This above All
Come Live with Me
Blossoms in the Dust
The Grapes of Wrath
The Little Foxes
"I think I'll ask my kids in the fall how many movie titles they can get: This Above All (Hamlet); Come Live with Me; We Who Are Young (with Lana Turner); Blossoms in the Dust (with Greer Garson); The Grapes of Wrath; The Little Foxes."  [Diaries, 29 July 1942. This Above All was a 1942 film starring Tyrone Power, Joan Fontaine, and Thomas Mitchell.  Come Live with Me was a 1941 film starring James Stewart, Hedy Lamarr, and Frank Faylen.  Blossoms in the Dust was a 1941 film starring Greer Garson, Walter Pidgeon, and Marsha Hunt.  The Grapes of Wrath was a 1940 film directed by John Ford and starring Henry Fonda, Jane Darwell, and John Carradine.  The Little Foxes was a 1941 film directed by William Wyler and starring Bette Davis, Teresa Wright, and Herbert Marshall]
The Male Animal
Poison Pen
"Bitched the day, celebrating because Ned [Pratt] liked the Blake.  Show at night.  Thurber's 'Male Animal.'  Not bad: but Henry James was a bad dramatist and a master of Thurber's.  The main theme,—a hot-headed undergraduate editor turning a piece of ordinary teaching routine into a crusade, is sound.  The episodic clowning with his wife was a bit weak.  But the Chairman of Trustees was too crude: one never gets them like that.  They always turn up quoting Holy Scripture and John Stuart Mill on Liberty.  A novel about a similar situation with the weakling's endlessly rationalizing would be all right.  The other show was a bad English thriller based on fake 'psychology': Flora Robson writing poison-pen letters because she was a spinster & her maternal impulse was frustrated." [Diaries, 10 August 1952.  The Male Animal was a 1942 film based upon a play by James Thurber and Elliott Nugent (who directed the film) and starring Henry Fonda and Olivia de Havilland. The movie playing on a double bill with The Male Animal was Poison Pen. Frye saw the movies at the Alhambra Theatre at Bloor and Bathurst Streets.]
Woman of the Year
Confirm or Deny
Was told by someone that Woman of the Year with Katherine Hepburn was good, & went down to see it.  It was with a quite good propaganda film, Confirm or Deny.  Our propaganda films are surprisingly adult.  The other show was about a quasi-Dorothy Thompson, who gave up a brilliant public career for the man she really luhved.  She could speak every language in Europe but she couldn't cook, & all the housewives in the audience gurgled.  There was one good line, the moral of the picture, that women should be illiterate and clean, like canaries.  All foreigners are funny.  For small-town Midwestern isolationist consumption." [Diaries, 19 August 1942.  Woman of the Year was a 1942 film with screen-play by Ring Lardner, Jr., directed by George Stevens and starring, in addition to Hepburn, Spencer Tracy. Confirm or Deny was a 1941 20th Century Fox film directed by Archie Mayo, starring Don Ameche, Joan Bennett, and Roddy McDowall.]
Through Different Eyes
Rings on Her Fingers
"Our fifth wedding anniversary but even so an irritating day.  Discovered at Britnells that Freud has been banned in Canada.  Helen was restless & we went to the show: two irritating pictures.  In one a D.A. accused the wrong man of a murder: his wife, the accused's aunt, nagged & bullied her husband, plundered his office and lied extensively about it, seized her suspect and tortured him to exact a confession, which he gave finally in the usual slapdash way of a sloppy movie.  I suppose this woman, who, instead of being well strapped and locked in her room, was finally justified on the ground that "feminine intuition" is infallible, is more escape for housewives.  There'd be more point to it if women were not so spoiled already.  'Intuition' as generally understood is a mental short cut employed by the unintelligent, who are no doubt pleased to be told that it's superior to intelligence. . . . . The other show, about a man who scrimped on his tiny salary (half as much again as I get) to buy a yacht while he was young enough to enjoy it, was a good illustration of a muddle inferior writers often get into, of being able to work out a plot.  That is, push the characters around within certain complications only by making the characters so stupid that they cease to become interesting as characters.  It's a dreary but frequently encountered dilemma." [Diaries, 24 August 1942.  The film, playing at the Eglinton Theatre, starred Frank Craven, Mary Howard, June Walker, Donald Woods, and Vivian Blake.]  The other film, on a double bill with Through Different Eyes, was Rings on Her Fingers, starring Henry Fonda and Gene Tierney.]
The Glass Key
"The hay fever seems to have passed its meridian: maybe I'm just getting asthma & I shall regret ever having given up hay fever.  Got check today, the incredible sum of $165.11: I thought with the new tax it would be far less.  So we went to the Eglinton . . . to see a new Dashiell Hammett, 'The Glass Key.'  Beautifully paced, very well acted, directed & photographed: a swell tough and utterly amoral movie about a successful, ruthless & quite likeable Tammany gangster.  A curious color-cartoon, on the invasion of Holland, done in puppets." [Diaries, 10 September 1942.  A 1935 Paramount film adapted from Dashiell Hammet's novel of that title and directed by Frank Tuttle.]
The Great McGinty
Citizen Kane
"I've been brooding about that movie [The Glass Key]: I have to do more under the Sept. 6 title ["Reflections at a Movie"].  Friends of democracy are seldom frank about its failings & I don't know if anyone has researched the persistence in it of the Aristides complex.  The great heart of the people can put up with conscientious, honest, efficient government just so long and then they arise in their wrath and demand some form of picturesque graft or colorful tyranny.  Recently the Socialist mayor of Milwaukee, who had served his city faithfully for years, was defeated by an obviously incompetent crooner.  Now that 'Glass Key' picture showed that it's gangsters, not saints, who attract fanatical loyalty and are impossible finally to crush.  Cf. the frank support of child labour in 'The Great McGinty': another film along much the same lines.  As compared with the intellectualized & comparatively superficial analysis of a Fascist type in Citizen Kane, I think that's an important thing for the films to do." [Diaries, 12 September 1942. The Great McGinty was a 1940 Paramount film written and directed by Preston Sturges and starring Brian Donlevy, Muriel Angelus, and William Demarest.  Citizen Kane was the highly acclaimed 1941 film, directed by and starring Orson Welles.]
The Reluctant Dragon
"If chromatic harmony is played out the movie is the place for new experiments, not the concert hall.  Of course there is a good deal going on, the train-boat sequence in The Reluctant Dragon." [Diaries, 16 September 1942.  The Reluctant Dragon was a 1941 film starring Alan Ladd, Robert Benchley, and Frances Gifford.]
Hamlet
"Went to see the Laurence Olivier Hamlet this afternoon—its eleventh filming, according to the program.  As Olivier directed the film & played Hamlet too, it was still the subjective fallacy, the conception of the play which derives from the accident that Hamlet is a fat actor's role, not in the least scant of breath.  In any production the actor who takes Hamlet's part has a lot to say about the production, and in fact he is usually in charge of the production, & his first care is usually to ensure that if any part is cut it won't be his.  Olivier wasn't crude about it: he slashed the soliloquies to ribbons & turned it into a play of action.  The subjective fallacy showed up chiefly in his treatment of Ophelia—he manipulated her part to make her just the 'anima' of Hamlet, & deliberately cut out her mature intensity of feeling & her sharp sly humor.  Consistently with this he made her death pure accident, thus making all the references to her 'doubtful' death in the fifth act entirely pointless.  The foils to Hamlet were also weakened—Laertes of course has a very badly written part, but the stability of Horatio was hardly in evidence & Fortinbras was abolished altogether, along with those dismal robot clowns Rosencrantz & Guildenstern.  On the other hand, the king & queen were fully & excellently treated." [Diaries, 1 January 1949.  Olivier's 1948 film won Academy Awards for Best Picture and Best Actor.]
My Father's House
La Dernièr Etape
"Eleanor Coutts dropped in to say goodbye.  She tells me of a good movie (British) about Palestine: 'My Father's House.'  The New Yorker speaks of a French one on the Auschwitz camp, 'La Dernière Etape.'" [Diaries, 3 January 1949.  My Father's House was a 1947 film directed by Herbert Kline; made with amateur actors in Palestine and partially financed by the Jewish National Fund.  La Dernier Etape was a 1948 Polish film by Wanda Jakubowska.]
Monsieur Vincent
"Margaret [Newton] was in when I got home but Helen was out with the Hebbs at a show—a French movie on the life of St. Vincent de Paul." [Diaries, 27 April 1949.  A film directed by Maurice Cloche and starring Pierre Fresnay; the movie won an Oscar for the best foreign film in 1947.]
Julie Misbehaves
"Helen proved to be feeling restless, so we went to the Park Plaza & had cocktails—I had far too many—then dinner at the Brass Rail, obviously an American speculation, & a movie—the main feature, a very poor hash of Margery Sharp's Nutmeg Tree, was a washout, but an incidental account of South Pole exploration was admirable." [Diaries, 10 May 1949.  The movie of Margery Sharp's Nutmeg Tree (London: Collins, 1937) was Julie Misbehaves, a 1948 MGM production starring Greer Garson, Walter Pidgeon, Peter Lawford, Cesar Romero, and Elizabeth Taylor.]
The Chiltern Hundreds
"In the afternoon the three of them went off to an English movie called "The Chiltern Hundreds," evidently a very easy-going and good-tempered picture, and a big success for all concerned.  I might just as well have gone, for all the work I did." [Diaries, 7 January 1950.  A 1949 comedy directed by John Paddy Carstairs and based on a play by William Douglas Home.]
Saints and Sinners
"When I left there was a string of six or seven proposals, all of which had still to be voted on.  I was so bored when I got home that I let Helen take me out to a movie, called 'Saints and Sinners.'  It was the same old plot that's been worn out on ten thousand other movies already, but it was in a new setting (Irish village) with some good acting (Abbey players) & fair characterization.  The plot turned on a fear of the end of the world: I suppose there would be a strong apocalyptic sense in a country that felt oppressed, as well as a strong will toward private revelation (in this case an old woman's prophecy) in a country that is Catholic.  Yeats & Joyce both show how strong this is, in different ways." [Diaries, 23 January 1950.  A 1949 comedy, directed by Leslie Arliss and starring Kieron Moore and Christina Norden.]
Tight Little Island
"In the evening we went out to a show: there was quite a line up, being a holiday & still a Nonconformist town, and in the lineup were the Connors, who had the apartment next to us on Bathurst St. many years ago—we'd forgotten about them, & about the party there we took Harold [Kemp] & his girl to (I think at that stage Dottie).  The show itself was pleasant: 'Tight Little Island,' about a small Hebridean community & how it dealt with a wreck bearing fifty thousand cases of whisky.  An immemorial theme, but pleasantly handled.  As I was looking for comic archetypes, I noted that the Saturnalia is an upsetting of an existing social order which recalls a Golden Age before that order was established, & which is therefore the Saturnalia's grandfather, so to speak.  Hence the existing social order is a kind of deputy rule, a vicegerent custom, like the rule of Angelo in MM [Measure for Measure].  In this movie the only antagonist, a Malvolio churl, was captain of the home guard, & tried, like Malvolio, to act like a steward locking up the drinks.  One of the most unsympathetic people was his own colonel.  This, of course, was as corny as Plautus himself really: the drunks weren't slaves, but they were poor people, & there was a restive agin-the-government tone to the whole picture." [Diaries, 7 April 1950.  A 1949 British comedy, directed by Alexander MacKendrick.]
The Third Man
"We went & had an outrageously bad dinner at a Coles dump on Eglinton Avenue.  I can't understand why all the restaurants here are so bad once you get off the beaten track—it's nearly as bad as England.  Well, anyway, the movie was very good: Graham Greene & Orson Welles collaborating in a thriller: 'The Third Man.' The musical accompaniment—a zither playing the same series of chords over & over—was very effective, & the whole atmosphere of post-war Vienna, its spirit broken by occupation & its poverty grinding everyone down to a squalid sort of mutual prostitution, was horribly convincing.  The villain, done by Orson Welles himself, was the type Hollywood movies generally idealize—a cheerful, handsome, appealing boy who was a complete psychopath, & the curiously empty & helpless horror that such a character inspires came through in a magnificent scene—the only one where he said anything—on a Ferris wheel with the American hero, whose inept honesty made just the right foil.  The ferocity of the heroine's devotion to the man whom she knew had betrayed her tied up what was really a pretty grim story, for all the melodramatic chase-through-sewers touches that made it more reassuring for the young women behind us." [Diaries, 26 April 1950.  A 1949 film based on a novel by Graham Greene, directed by Carol Reed and starring Joseph Cotten, Orson Welles, and Trevor Howard.]
The River
"It was another hard day for Helen: she'd got everyone—Vera, Dad, her mother and Aunt Lily [Maidment]—to go to see The River, a big Jean Renoir job in technicolor about India.  Aunt Lily gets up every morning at 5:30 and works hard until after ten at night, so when she relaxes on her day off she just goes to sleep.  They came home for dinner & she fell asleep once or twice at the table.  I gather that the movie was pretty sophisticated for most of the audience, and Helen was worried about her party going off properly.  She may give the impression outwardly of being a sort of Mrs. Ramsey, but actually she is like me, an introvert for whom social occasions are a conscious effort and not a means of relaxation." [Diaries, 3 January 1952.  A 1951 United Artists film, starring Nora Swinburne, Esmond Knight, Thomas E. Breen, Arthur Shields, and Patricia Walters; adapted by Renoir from a novel by Rumer Godden.]
Royal Journey
Ti‑Coq
"I started to walk down, but R.A. Daly picked me up.  His son Tom produced the Royal Journey film.  He's very impressed by Ti-Coq—I think he said he'd seen it four times, twice in French & twice in English." [Diaries, 19 January 1952 .  Royal Journey was a documentary film on the visit of Princess Elizabeth and the Duke of Edinburgh to Canada and the U.S. in the fall of 1951.  Ti-Coq (L'il Rooster) was a 1948 play by the Canadian actor and playwright Gratien Gélinas.  Daly had seen the stage version: it was not made into a film until 1953.]
Detective Story
"Ann Carnwath was in in the morning: I wonder why the only really interesting people in fourth year aren't in English.  Neither is Donald Urquhart.  I enjoy very much talking to that girl: she told me about the movie 'Detective Story' which sounds like a sardonic masterpiece, and we discussed Marxism."  [Diaries, 18 February 1952.  A 1951 film directed by William Wyler and starring Kirk Douglas, Joseph Wiseman, and Lee Grant.]
The Emperor's Nightingale
"We then saw that the theatre next door, which I think is called the Towne, was running something we tried to see in New York & missed: 'The Emperor's Nightingale.'  It turned out to be a Czech film with puppets, telling the Anderson fairy tale.  I quite liked it, and the color was good, but it was very slow-moving and sentimental and heavily moralizing, in a romantic way (nature vs. artifice) that didn't seem very convincing.  And I don't see any point in close-ups of puppets, which were a painfully frequent feature.  The supporting programme was quite good—a National Film Board short on the Canadian Ballet festival of 1949, which I hadn't seen, an account of an island near Puerto Rico where psychologists study six hundred monkeys, and, most interesting of all, a documentary on life in a small Chinese hamlet in the far south among the rice paddies." [Diaries, 25 April 1952.  A 1949 Czech animated film directed by Jiří Trnka and Miloš Makovec.]
The Seasons
"After that we found out what the trouble was yesterday—the Blodwen Davies visit was for today.  So Yvonne came just as Peter left & drove us out.  Christopher Chapman's movie 'The Seasons,' was the feature.  He was there, with Peter Stokes, people called Lovens (sp?)—he's a big shot in Maclean-Hunter, & a brigadier in the war, the [?Reesors], & another girl who's name I didn't get.  There were two movies, & I found the second more interesting.  Chris has a theory which interests me, that parasites accompany poor soil.  Restore the organic balance of the soil, he says, and the parasites go away.  This doctrine conflicts with commercial interests that sell poison sprays, & that's big business because it's an important peace-time sideline of armaments concerns.  Almost too good to be true—parasites, waste land soil and armaments concerns all linked together.  (Nothing much happened today anyway.)" [Diaries, 4 February 1955.  A 1954 ciné-poem in which Vivaldi's symphony The Seasons is given visual form through the pageantry of the passing year; filmed at Lake Simcoe, Ont., by Christopher Chapman, The Seasons was voted film of the year by the Canadian Film Awards.]
Charlie Chaplin
Films by Chaplin referred to in Frye's "The Great Charlie," CW 11, 98–102: The Gold Rush, City Lights, Modern Times, The Great Dictator
Harold Lloyd
"Years ago, in a very indifferent Harold Lloyd picture, the hero undertook to bounce a spoon into a glass with another spoon. As long as he was unsuccessful in the story he failed to do this trick: when his enterprises worked out to a happy ending he did it with a flourish. That was, of course, a pure if somewhat crude piece of symbolism, and it would have been impossible without a camera. The more intelligent the moviegoer, the more he appreciates this kind of thing, and the more he will be attracted, not by the name of the star, but by that of a witty and resourceful director." ["Reflections at a Movie," CW 11, 110]
Man of Aran
"Often a director will develop a plot through a long sequence of symbolic shots known as 'montage,' which nearly always has a musical accompaniment. This technique is capable of almost indefinite expansion: one thinks of documentaries, like O'Flaherty's Man of Aran, in which there are long descriptive scenes without a word of dialogue. These point the way to a mixed musical and pictorial art of a kind heretofore impossible. When human beings are used in such scenes, the emphasis thrown on pantomime is so strong that the picture becomes a kind of ballet: a beautiful example is a René Clair called Sous les Toits de Paris. ["Reflections at a Movie," CW 11, 110–11.  Man of Aran (1934) is a documentary film by Robert J. Flaherty, a fictional documentary on life on the Aran Islands.]
Monsieur Verdoux
Frye's "The Eternal Tramp" (CW 11, 116–22) is about this film and other Chaplin films.
High Noon
"I must go see a Western movie called High Noon. [Anatomy Notebooks, CW 23, 207. A 1952 United Artists film, starring Gary Cooper.]
2001
"The international airport, completely insulated even from the country it is in, is perhaps the most eloquent symbol of this, and is parodied in Stanley Kubrick's movie 2001, where the hero lands on the moon, dependent on human processing even for the air he breathes, and finds nothing to do there except to phone his wife back on earth, who is out."  ["Canada: New World without Revolution," CW 12, 439.]
Boris Karloff
His movies mentioned in "Haunted by Lack of Ghosts," CW 12, 491.
Amos and Andy
Keystone Cops
Mentioned in "Across the River and Out of the Trees," CW 12, 562.
Canadian Documentaries
"Canadian film has always been remarkable for its sensitive documentary feeling, applied to everything from Eskimo and Indian life to the urban cultures of Toronto and Montreal." ["Canada: New World without Revolution," CW 12, 447]
My Brilliant Career
"There were many counterparts to such attacks in English Canada: they are part of a typical response of a provincial culture to an external view of it. Its insecurity takes the form of resentment at being thrust on a larger stage before it has had time to put on its best clothes. One is reminded of the Irish reaction to Synge's Playboy. It is not the genuineness of the heroine's decision to remain on Quebec soil that is in question: the same type of resolution recently appeared in the film My Brilliant Career, which was based on an Australian story. It is rather the ambiguity of a vision of a certain limited area of life that looks like the exposures of realism to those within it and like the concealments of literary convention to those outside it." ["Criticism and Environment," CW 12, 573.  My Brilliant Career was a 1979 film starring Judy Davis, Sam Neill, Wendy Hughes.]
Star Wars
". . . there are movies like Star Wars which suggest that we can learn to visit distant galaxies and smash them up too; but I'd prefer not to think of that as our future. ["Royal Bank Award Address," CW 7, 511]
So This Is College
"I remember a movie of my childhood called So This Is College, the theme of which was the rivalry of two football players for the same girl. There was one academic reference in it: one of the heroes arranged to meet the girl in front of the English building. This put him one up on his rival, who apparently didn't know where the English building was. Two minor characters were inserted for comic relief, a professor and a dean. It has taken the public a long time to outgrow this vulgar notion of "college" as a playground for spoiled children." ["Convocation Address, University of British Columbia," CW 7, 183–4]
Henry V
"What we call classics are works of literature that show an ability to communicate with other ages over the widest barriers of time, space, and language.  This ability depends on the inclusion of some element of insight into the human situation that escapes from the limits of ideology.  Thus Shakespeare's Henry V, just referred to, contains the kind of ideology that his audience would want, and shows a heroic English king victorious over a swarm of foreigners.  It was still exploiting that ideology in the Laurence Olivier film version in the Second World War, where the invasion of France became an allegory for a second front against Nazi Germany." ["The Expanding World of Metaphor," CW 18, 353–4.  The film Henry V (UK, 1944) was directed by Sir Laurence Olivier.]
TV Films
Frye's "Reviews of Television Programs for the Canadian Radio-Television Commission" in Northrop Frye on Literature and Society has reviews of several TV documentaries, experimental films, TV dramas, includingVTR St Jacques, Monty Python, The Tenth Decade, The Bold Ones, and L'Acadie. In his review of The Carole Burnett Show he writes, "It has always seemed to me that the old silent movies developed an extremely distinctive form of comedy around such figures as Mack Sennett and Larry Semon." [CW 10, 273–301
Quo Vadis
"A few years ago some little boys in Brooklyn were found playing the old game of guessing how many fingers someone is holding up.  The formula ran: 'Buck, buck, you lousy muck, how many fingers have I got up?'  Not very polite, perhaps; but why did they say 'buck'?  If you've seen the movie Quo Vadis, you'll remember the poet Petronius who lived in Nero's time, and Petronius says that little boys in his day played the same game to the words 'Bucca, bucca, quot sunt hic?'—how many are there?  Bucca means fatty, so the little Roman boys didn't need an extra insult." [Review of The Oxford Book of Nursery Rhymes, CW 10, 315]
Kamouraska
"Ann Hébert's book Kamouraska, which made a very successful film. . . ." [Northrop Frye's Fiction and Miscellaneous Writings, CW 25, 228. Kamouraska was a 1973 Québécois film directed by Claude Jutra.]
Fantasia
"I finally got around to seeing Fantasia and, as I expected, disliked it, though not in the way I had anticipated.  I thought I should be bored, but not actively bored, bored with a dentist's drill, so to speak, & a jittery nervous wreck after the experience.  But it proved two things.  One is, that whatever I do when I listen to music, I don't do that or anything like it.  A great many people, I know, think of music as something diaphanous and amorphous, and as therefore the aural equivalent of shutting one's eyes in a strong light and then pressing on the lids.  But what music communicates is completely real, and has no relation whatever to a "fantasia" of any kind.  The other is, that place is established by sight, not sound, and that if the visual pattern comes first one can both see it and hear the music, whereas if the visual pattern follows the music one either doesn't see what's going on or doesn't hear the music.  The Stravinsky dinosaurs had enough reality to keep me looking at it with about the same amount of interest one has in turning over the colored pages of the Book of Knowledge.  But as a result I didn't hear a note of the Stravinsky.  Again, there was enough going on in the Beethoven to enable one to forget the music, which was fine, though occasionally one would wake up to it and what was merely silly at once became actively nauseating.  It was very curious to see how inexorably the process brought out every weakness in the music; how the comic ostriches rubbed in the dullness of the dance of the Hours and Hours; how the latent hamminess of the Moussorgski-Schubert thing emerged in all its greasiness; how one could really taste the sugar-plums in the Nutcracker Suite.  On the other hand, the Bach fugue does rise to a climax of great sublimity, & to have that sublimity represented by a series of Gothic arches is not only corny allegory in itself, but does everything humanly possible to vulgarize the music. [Northrop Frye's Fiction and Miscellaneous Writings, CW 25, 17–18.  Fantasia, one of the most highly regarded of the Disney animated films, had been released in November 1940.]
The Loon's Necklace
"The gods are back: the mask on The Loon's Necklace which has become practically a Canadian logo."  [Northrop Frye's Fiction and Miscellaneous Writings, CW 25, 231. Radford Crawley directed The Loon's Necklace in 1948 for the Canadian Educational Association.]
Slapstick
"I've lived through several media revolutions.  In my childhood were the silent movies, which were lineally descended from the puppet show.  The comedies of Larry Seton, Harold Lloyd, Mack Sennett, were funny in a way that no spoken comedy can possibly be: naturally the spoken lines, which had to be printed, were kept to a minimum in any case.  I remember seeing a movie, colored and talking, which was a comedy, and being bored by it: but at the beginning there was a reference to the early knockabout silent comedies of the pie-throwing kind, with a brief illustration, and I laughed until I nearly fell out of my seat.  Similarly with children at a Punch and Judy show.  Some types of movie, notably the Disney and other animated cartoons, continued this totally disembodied puppet convention: in television it survives only in things like Sesame Street, which are addressed to small children." [Northrop Frye's Fiction and Miscellaneous Writings, CW 25, 197]
Alexander Nevsky
"It may be instructive to compare this story [Ernst Jünger's On the Marble Cliffs] with another allegory that resembles it in some respects: Rex Warner's The Aerodrome. There the conflict really is one of freedom and tyranny, represented by an English village and an air force commanded by a maniacal dictator. The villagers are disorganized, ignorant, sensual, and helpless, the air force ruthless, efficient, and fanatical; yet in the very disorganization of the village there is a free spirit that liberates and triumphs, and in the very efficiency of the air force there is a central vacuum of despair into which the whole structure collapses. The same pattern is to be found, I think, in Eisenstein's film Alexander Nevsky."  [Northrop Frye on Modern Culture, CW 11, 213 ]
Unnamed Movie
"This combination of the erotic and the prudish can only be understood if we realize that the function of prudery is not to suppress the libidinous feeling, but to enable it to achieve a socially acceptable expression. The result is that 'innocent' relationships in popular fiction often require a sultry and morbid passion that in my opinion really is 'prejudicial to public morals.' I remember a prattling gooey movie with a fifteen-year‑old girl as heroine, and the way the film presented the relation of that girl to her father made my back hair prickle. But then the producer had aimed it at children who had not yet learned to disentangle their filial and sexual feelings, and at childish parents who had continued to slobber over their children and give them fixations of a type that is now being called 'momism.'" [Dr. Kinsey and the Dream Censor," Northrop Frye on Modern Culture, CW 11, 218–19]
Shoeshine
Open City
"Drama must confine itself to the energy and devotion of small groups with little money for elaborate staging, sometimes (one thinks for the third time of France) restricted to a front parlour. Among films it is almost a rule that the less money a film has cost, the better it is likely to be, the Italian films Shoe Shine and Open City being done under conditions which approach those of the commedia dell arte." ["The Church and Modern Culture," Northrop Frye on Modern Culture, CW 11, 241.  Shoeshine was a 1946 film, the first major work of Vittorio De Sica.  Open City was a 1945 Italian war‑drama film, directed by Roberto Rossellini.]
Gone with the Wind
"Among Shakespeare's first plays are a series of three on the period of the reign of Henry V1, the period of the War of the Roses. We may find these plays rather dull reading, because we don't have the Elizabethan fascination with the period, the sort of fascination an American audience watching a film of Gone with the Wind would feel for their Civil War." [Northrop Frye on Shakespeare, 5]
Dead of Night
"Well, in Finnegans Wake I think the cycle, borrowed from Vico, certainly has its negative and ironic side—the side explored in that funny movie, Dead of Night. [Romance Notebooks, CW 15, 297.  Dead of Night was a British omnibus from Ealing Studios in 1945, consisting of four stories by four directors.  The linking story is of an architect caught in a series of recurring dreams.]
Berkeley Square
"The Sense of the Past utterly fascinated me (around the same time I saw a vulgarization of it, a movie called Berkeley Square, with Leslie Howard.)  [Romance Notebooks, CW 15, 344.  Berkeley Square was a 1933 film directed by Frank Lloyd and starring Leslie Howard, Heather Angel, Valerie Taylor and Colin Keith-Johnston.]
Phantom of the Opera
"The movie that hit me hardest as a child was the Lon Chaney Phantom of the Opera." [The "Third Book" Notebooks, CW 9, 76]
Mrs. Miniver
"G.W. Stonier regards Mrs. Miniver and its like as products of a kind of nostalgic snobbery which mental resistance to a war is apt to engender, but which is not the less dangerous." [Northrop Frye on Twentieth‑Century Literature, CW 29, 26.  Mrs. Miniver was a 1942 film directed by William Wyler and starring Greer Garson.]