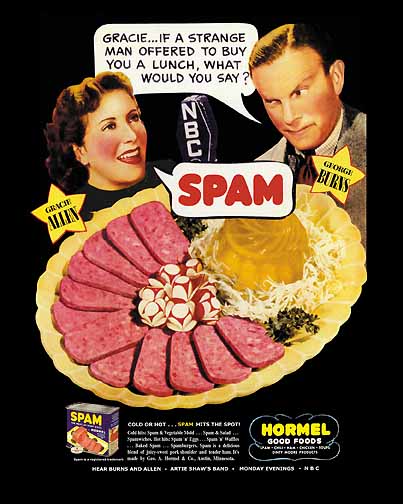 It's understandably quiet this week.  Joe and I are in the middle of exams, as are many of you.  So this is a good time to tell you about our spam situation.
Because we maintain a live email link to the blog, we receive a regular stream of spam to our comments box — 160 and counting.  For example, the post "Frye and Music" has attracted a fair amount of spam, including at least one solicitation from a piano mover.
Yesterday we received our first ever pornographic spam.  It was from a website called Naked Combats, and the teaser was, "Watch two wrestlers fight balls to the wall and then fuck…"
Which of our posts drew the attention of the Naked Combats web trawler? "The Bondage of History". 
I'm guessing the keyword was not "history."
Say goodnight, Gracie.