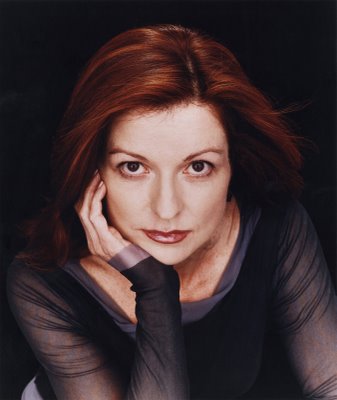 "Obambi".  That's Maureen Dowd's nickname for Obama which she employed right through the primaries until his nomination in 2008.  The problem with it?  Well, it of course has nothing to do with anyone recognizable as Barack Obama, a remarkably capable politician who, by the time he'd announced his candidacy, had already made a career of overseeing the self-destruction of his opponents.  But Dowd pushed the "Obambi" conceit for almost two years because she could.  As is regularly the case, she lacked the discipline to weigh whether or not she should.  This, remember, is the same person who during the 2000 election gleefully perpetuated the fiction that Al Gore claimed to have "invented the internet", and suggested that he is "so feminized" that he is "practically lactating".
And that's a pattern of behavior with Dowd which is disturbing for at least a couple of reasons.  The first is that she never lets a fact get in the way of a low blow she regards as clever, and the second is that she has an unmistakable tendency to feminize males in order to dismiss them — and moreover does so almost exclusively with Democrats, calling them "the mommy party" (you can guess who "the daddy party" is).  She likewise occasionally masculinizes women for much the same purpose, most especially Hillary Clinton — or "Hillzilla", as Dowd dubbed her during the primaries.  Gender stereotyping is one of a number of strategies that Dowd regularly resorts to in place of anything that might be characterized as responsible criticism.
Here are some notable examples of Dowd's effort to emasculate Obama — because girly-men are, you know, self-evidently a joke that everybody gets: "diffident debutante", "America's pretty boy",  "effete", "emotionally delicate", "weak sister", "legally blonde".  Ask yourself: Does any of this even remotely coincide with your estimation of the man, however you feel about his politics?  And why diminish him with feminine comparisons?  What is going on here?
This is just one thread in a whole skein of such behavior.  Media Matters for America has a more complete catalogue of Dowd's persistent use of gender stereotypes here.  Allegedly feminized men are not fit to govern according to Dowd, and most certainly not when they are Democrats.  But "tough guys" like John McCain (who once publicly called his wife a cunt) can, when the mood is upon her, set Dowd's atavistic heart aflutter.  It is so persistent a pattern that it's difficult not to wonder what lies behind it.
This matters because the Times is the flagship of a supposedly "liberal media", and its opinion makers still draw a lot of water.  Dowd in particular plays the celebrity circuit with personal profiles in mass circulation magazines and appearances on television whenever she has a book to sell, such as the widely panned Are Men Necessary? We live in a world where we're apparently required to put up with the lies that Fox News manufactures on an hourly basis in the name of "balance".  So it'd be nice if the paper of record didn't propagate twice a week the neurotic, unfunny, unclever babble of Maureen Dowd, which gets said not because it necessarily has anything to do with anything that is actually happening, but because it is formulated by someone who isn't responsible enough not to say it.