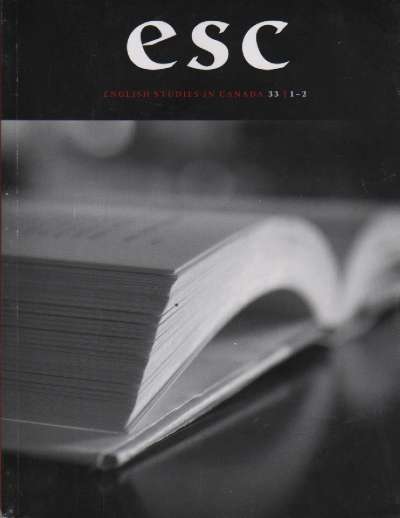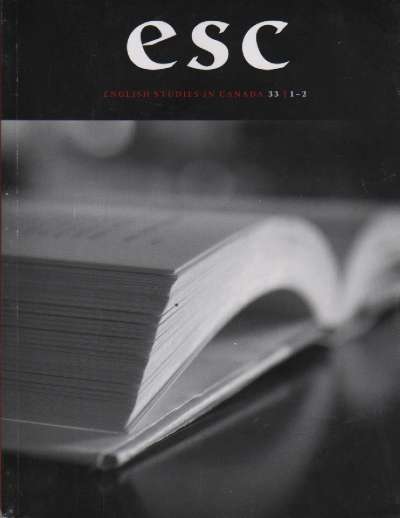 A call for papers from English Studies in Canada:
To mark Northrop Frye's 100th birthday and as part of the process of revaluation of this important figure, ESC is planning a special issue on Frye.  Northrop Frye was enormously influential and in a variety of fields and with a variety of individuals, so we are encouraging papers from all disciplines, as well as English.  Submissions are welcome on any topic or approach relevant to Frye.  Topics might include:
What does Frye have to say to us today? — Current perceptions of Frye — Frye and McLuhan — Frye and Canadian literature/culture — Visionary Frye — Frye's sources —Frye and Music —Frye's reputation— Applying Frye's ideas or approaches to specific texts (or movies) — Frye¹s concepts (e.g., displacement) — Frye in other language contexts —Frye's impact on literary studies —Frye and the Sixties — Frye and Genre — Frye and Popular Culture — Frye's diaries / letters — Bibliographic issues — Frye and Blake (or Dickinson or Shakespeare or Milton or any other specific author) — Is it time for a Frye revival? —Frye as teacher —Frye and poetry —Specific Frye texts (e.g., Fearful Symmetry) — Frye and other critics — Frye and other fields and disciplines — Frye and education — Frye and faith — Frye and the university — Frye and institutional religion — Frye and politics — Frye's view of history — Frye and children's literature or science fiction or fantasy or detective fiction — Frye and creative writing—The new edition — Frye and the media — Frye and the Bible — Frye and the visual — Frye and imagination — Humour and Frye
In addition, shorter notes detailing personal responses to Frye's work are welcome.  What is your personal view of Frye, his place, his influence, what he has meant to you?  Give us a brief reflection on Frye.
Submit by email—in Word 2003, please: mnicholson@tru.ca
or by regular mail at the address below.  Submissions by 15 July please
Mervyn Nicholson
Department of English
Thompson Rivers University
Box 3010, Kamloops
British Columbia
V2C 5N3