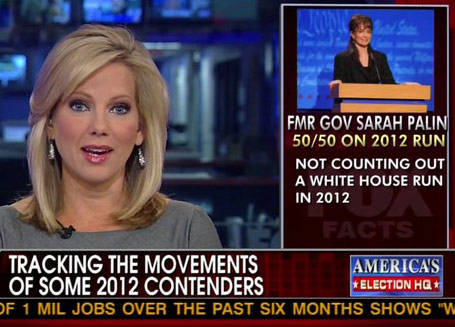 What's wrong with this picture? Is it Fox News providing extensive coverage of Sarah Palin's allegedly non-political-I'm-just-vacationing-with-my-family-and-a-hundred-reporters-in-tow bus tour? No, that's not it.
Nope, it's that the photo Fox News producers chose to display in the sidebar is not Sarah Palin.
It's Tina Fey.
And is that a "blue eyed" "blonde" we see there reading the "news"? It's sweet that Fox News aggressively promotes this otherwise overlooked cohort of "journalism school" grads who major in hair flipping, fashion accessorizing, shouting down guests who deviate from talking points, and, of course, free form smirking as circumstances require. It's made cable news what it is today.