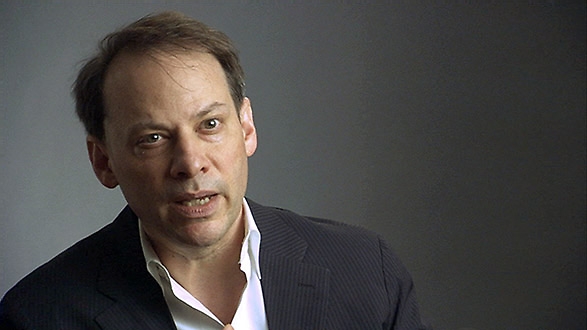 The Frye Festival had the great good fortune of welcoming New York Times bestselling author and prolific New Yorker writer Adam Gopnik to its fall Community Read on October 29th. Adam is perfect for a Community Read / un livre, une communauté because he is bilingual and he has a very popular book that is available in paperback in both English and French (Paris to the Moon). He had been on our programming committee's radar for years, but he is a busy guy! I met him a couple of years ago in New York at the PEN Writers Festival (I wasn't technically stalking him, but close!) and of course I invited him again. Through Ed Lemond's persistence, the assistance of lots of authors who had been through the Festival over the years who knew Adam, and the financial clout of Université de Moncton's Alumni Association, we finally landed him.
In preparation for Adam's visit, I pulled out John Ayre's biography of Frye (as I often do) and sought some insight. It was fun to see what a big role the New Yorker played in Frye's life, especially while he was in Europe.
When Frye was studying at Oxford, he was dependent upon Helen to send him "supplies" from North America. From Ayre's biography:
"Nothing annoyed him (Frye) immediately more however, than Helen's apparent failure to send along promised copies of the New Yorker. In furious block lettering he admonished her "WHEN THE HELL ARE YOU GOING TO COME THROUGH WITH SOME NEW YORKERS?" Given Frye's seemingly bottomless taste for esoteric works, this voracious desire for copies of America's quintessential upper-middle-class weekly with its cartoons and satire by Thurber and White appeared mysterious. But within the context of his misery at Oxford, it represented a life-line to an urbane North American perspective which Frye desperately needed."
The New Yorker obviously still has tremendous pull all around the world and Moncton is no different. Nearly 100 people (some of whom I have never seen before at Frye events) came out to meet Adam. And what an incredibly gracious and professional person he is! Adam had only been in town for about two hours when we had him on stage and already he was waxing philosophical about the incredible linguistic fluency he was enjoying all around him. He had an open and freewheeling conversation with Janique LeBlanc, a local journalist for Radio-Canada who had just returned from nine years in Switzerland. Adam is a gifted storyteller and one simple question could lead in many different directions. We were treated to so many insights into his life in Paris, raising a child in Paris, the fundamental differences between American and French culture (it all comes down to tomatoes!) and of course some great anecdotes about the New Yorker. His hopeful message was that 25 years ago when he began his career, there were many people who believed that the word was dead and that images would take over. Despite our age of sound bites and blog posts, the New Yorker is still very much alive. The one hour conversation was simply not enough, but after a few great questions from the floor, Adam chatted with everyone at a beautiful reception (and he even signed the Mayor's guest book, writing a full-page article!).
We then whisked Adam away for dinner. Where does one take a food obsessed New York writer who is putting the finishing touches on a book of his collected food writing? Luckily, we have just the place in Dieppe. L'Idyll is located in the oldest home in Dieppe and is committed to gourmet experiences featuring the best local food available. Adam provided fascinating insight into many contemporary issues, from American politics to his daughter's dog (Butterscotch will be wearing a Halloween costume!) and he loved the meal.
Next up was the main reason that Adam had been invited to Moncton – to participate in Acadie 2020. This yearly conference which invites authors of international renown to the university hopes to elevate the discussion on the future of Acadie. Adam was on stage with Michel Cormier, Radio-Canada and CBC TV's China correspondent (but who will be moving to the management side of things in June when he takes over as Director of Radio-Canada Acadie). What a treat it was to hear these two great minds chat about the internet and the effects it is having on our world in general, but more particularly, what kind of an effect it is having on smaller communities such as Acadie.
As with anything, the internet has had both a positive and a negative effect on all of us. Adam focused a lot on how the internet has contributed to the loss of intermediary groups in our communities. He cited studies that have claimed that the loss of local choir groups or volunteer firefighters has created a world where we don't have the opportunity to communicate, without consensus. The internet has allowed us to find specific communities that fulfill our need, but the communication is with consensus (or usually that is what we seek). Through the anonymity of the internet (which I personally think is at the root of many of the problems on the internet), courtesy has disappeared. The courtesy of community has disappeared.
Of course, every conversation in Canada eventually leads to hockey (Adam is an enormous Canadiens fan) and both Adam and Michel spoke about Canada being the supreme intermediary institution, particularly when Canada won gold in hockey at the Olympics.
They also both commented on the Chilean miners and how this story had such global addiction. When pondering the mass appeal of this story, they both agreed that the people who suffered in this situation were the ones who prevailed. This is in opposition to Hollywood where the beautiful people generally learn at the expense of the real people.
Adam spoke about how the internet has turned our lives inside out. How the most intimate and secret desires are all now just a click away and how person to person interaction is declining.
Michel commented on the situation in China where there are currently 50,000 internet police. This of course led to the tweeting revolution and how effective this can be as a mode of communication in oppressive regimes…as long as it is in English (or Globish) and not in Persian.
The conversation was excellent and I am doing a terrible job of articulating it (it will be on-line soon) but I do believe that in conclusion they both agreed that the internet has created an enormous revolution, much larger than radio or TV (Adam recounted a hilarious anecdote in which he chided his son to "Get off the computer and come and watch TV with his family!") but that perhaps in 20 years we may see that it was much more fragile than we think or it today.
It was a great pleasure to welcome Adam to Moncton and my hope is that it will be the first of many visits. Adam will be delivering the 2011 Massey Lecture and now that it is delivered on the road across the country, I sure hope Moncton will be a stop in the lecture series.
After the jump, a photo of Gopnik at the reading.