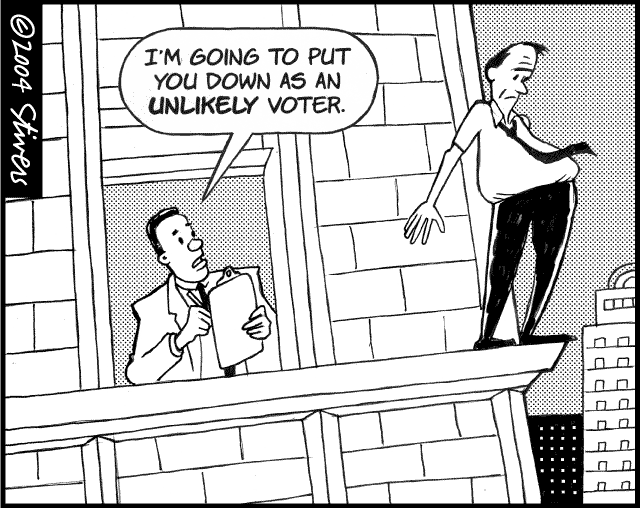 Want to know why the polls are all over the place?  Read this.
What seems clear, however, is that things are more or less the way they were before the writ was dropped. Harper has peaked. His game of divide and rule has reached its limit. He can't pick up any support because a significant portion of the population outside of the west simply does not trust him. At the same time, the months of branding Michael Ignatieff in a relentless smear campaign has had its effect. And Jack Layton, meanwhile, has been enjoying a "surge" the last couple of days, thanks to notoriously unreliable online polls in which the young urban population is over-represented.  The old saying is that the only poll that matters is the one on election day.  Thanks to poor polling practices, that's especially true this time round.
In any event, it looks like another Conservative minority at this point.