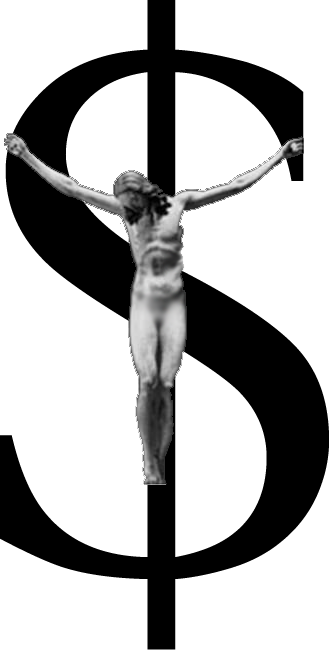 Today we end the tease and roll out Frye himself on the issue for which we've been laying the ground work the last little while: the witch's brew of Christianity, Amercian Exceptionalism, and laissez-faire.
Here is Frye painstakingly analyzing American ideology as part of a United Church commission to study modern culture and its points of conflict with Christianity. The aim is to determine "the role of the church in the redemption of culture" (CW 11, 237). The report appeared as The Church and the Secular World (Toronto: Board of Evangelism and Social Service, 1950). It was a collective project, but Frye wrote the Tenets of Modern Culture section, from which this excerpt is taken.
1. The oldest civilization in the modern world is the American one, which was established in its present form in 1776. Modern France dates from the French Revolution; Great Britain began to assume its modern form with the Reform Bill of 1832; Germany and Italy entered the modern world in 1870; China in 1912; Russia in 1917, and so on. The party now in power in America [Democratic] is the oldest political party in the world, and the Stars and Stripes is one of the world's oldest flags.
2. The axioms of this culture are essentially those of eighteenth-century Deism. There is no real world except the physical world and the order of nature, and our senses alone afford direct contact with it. Religion can provide no revelation of another; nature is red in tooth and claw; we must look to God only in man, and in nature to the extent that it is subdued by man. The essence of religion is morality, dogma and ritual being parasites that settle on it in decay. The chief end of man is to improve his own lot in the natural world, and the essential meaning of human life is the progressive removal of the obstacles presented by nature, including atavistic impulses in man himself. This is done chiefly through the advance of science, by which is meant the increase in the comfort of the body, of which the mind is a function.
3. The problems of American civilization are connected with the facts: (a) that these absurd notions, however inadquate to the modern world, form part of an unofficial established church in American society, are taught in schools, and are impressed on American children at their most impressionable age; (b) that the real churches have been too deeply contanimated with such ideas themselves to make much effective resistance against them; (c) that they form part of the ideology, not of democracy, but of laissez-faire, and yet have kidnapped and secularized the democratic spirit in American life, so that many Americans regard democracy as inseparable from laissez-faire.
4. The axioms and postulates of laissez-faire as the above indicates, are anti-Christian, and lead in the direction, not of democracy, but of managerial dictatorship. Such a dictatorship may be established in either of two ways: (a) through the consolidation of the power of the oligarchy (Fascism); (b) through the seizure of power by a revolutionary leadership established within the trade unions (Communism). The preservation of democracy thus depends on a balance of power held by the state and its elected representatives against the threat of a coup d'etat coming from either end of the economic machine. But Fascism and Communism claim to be the logical forms of true democracy, and both claim to be fighting, not democracy, but one another, for each maintains that democracy merely the propaganda facade of its rival. (CW 11, 237-8)
(Graphic from the article "Is Jesus a Socialist?" in examiner.com, which is worth reading)