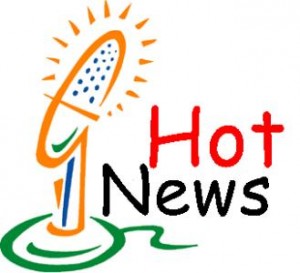 Thanks to the traffic at the blog over the past six days, Google at last has a good handle on us.  Googling "educated imagination blog" is now sufficient to bring us up as the first hit.
You'll notice that we've added a new "widget" in our menu column.  There is now a drop-down "Category" menu. Every entry we post is assigned a category. For example, all  of the "Today in the Frye Diaries" entries posted so far are categorized "Frye Diaries, August."  When you hit the "Frye Diaries, August" link wherever it occurs, you'll be presented with all other entries in that category.  Other categories at the moment include "Metaphor," "News," "Guest Bloggers," and a few others.  Needless to say, the number of categories will only continue to expand as our content increases.
We are also slowly but surely lining up commitments from prospective guest bloggers. Let's be clear on what this means: it only requires that you send us text, in whatever form you care to send it, and we will post it. At no point will you be required to interact with the blog yourself. You are providing content to us via email, we are putting it up on the blog under your name.  That's it. We hope that encourages a lot of you to jot down some thoughts and send them to us so that we can post them for others to read.
Finally, you'll see that we're embedding links to other sites relating to people, places and book titles.  When it comes to books, we try to link to sites where the chapter or section in question can be found online for quick confirmation. This includes works by Frye, whose Collected Works seem to be extensively excerpted in Google Books. If you have access to better links than we are posting, please forward them to us.