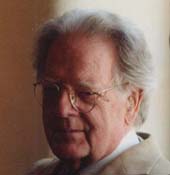 An editorial in the Globe and Mail for 17 July begins by claiming that "Northrop Frye was not much attached to the term 'comparative literature,' and it would be a mistake to gather, from a controversy at the University of Toronto about the merger into a larger entity of that university's Centre for Comparative Literature, which he founded, that his legacy is embodied in any academic institution."  I am not aware of anything Frye wrote that would affirm his attachment to the phrase, and whether he harbored some secret dislike of the phrase, we can never know.  But in the thirty volumes of his Collected Works there is never a hint that he was not attached to the term.  Far from it: his writings are replete with all manner of references to comparative literature, comparative morphology, comparative religion, comparative mythology, the morphology of comparative symbolism and other forms of comparative study.  To be sure, Frye's presence is too large to be confined to any institution, such as the Centre for Comparative Literature.  But this does not gainsay his support of the institutions of comparative literature––its journals and yearbooks, its conferences and colloquia, and its professional organizations.  Frye published in the journal Comparative Literature and the Yearbook of Comparative Literature.  In 1958 he attended the Second Congress of the International Comparative Literature Association, where he delivered a paper.  He also presented papers at the eleventh and fifteenth triennial congresses of the Fédération Internationale des Langues et Littératures Modernes (1969, Islamabad; 1981, Phoenix, AZ).  In 1974 he delivered a paper at the Comparative Literature Colloquium at the University of Toronto.  In 1978 he gave a lecture on "Comparative Literature: What Gets Compared?" at the University of Tennessee, Knoxville.  Frye may not have been attached to the term "comparative literature," but he was clearly supportive of its institutions, including a number outside of the University of Toronto.
Aristotle says that the ability to discover likenesses in the mark of genius, and Frye, who was an analogical thinker of the first order, was forever discovering comparable conventions in mythology, literature, and religion.  "[E]very problem in literary criticism," he wrote, "is a problem in comparative literature" ("Literature as Context: Milton's Lycidas").  In his Diaries he says that "an exhaustive comparative study of symbolism" is part of the job he must complete.
The editorial writer for the Globe and Mail says that what we should pay attention to are Frye's books rather than to such institutions as the Centre for Comparative Literature.  One of those books, Fearful Symmentry, concludes with this appeal: "Blake's doctrine of a single original language and religion implies that the similarities in ritual, myth and doctrine among all religions are more significant than their differences. It implies that a study of comparative religion, a morphology of myths, rituals and theologies, will lead us to a single visionary conception which the mind of man is trying to express, a vision of a created and fallen world which has been redeemed by a divine sacrifice and is proceeding to regeneration. In our day psychology and anthropology have worked great changes in our study of literature strongly suggestive of a development in this direction, and many of the symbols studied in the subconscious, the primitive and the hieratic minds are expanding into patterns of great comprehensiveness, the relevance of which to literary symbolism is not open to question."  What better way to understand these symbolic patterns than in an program devoted to comparative study.  Frye then adds, "myths and dreams are crude art‑forms, blurred and dim visions, rough drafts of the more accurate work of the artist.  In time the communal myth precedes the individual one, but the latter focuses and clarifies the former, and when a work of art deals with a primitive myth, the essential meaning of that myth is not disguised, or sublimated, or refined, but revealed. A comparative study of dreams and rituals can lead us only to a vague and intuitive sense of the unity of the human mind; a comparative study of works of art should demonstrate it beyond conjecture."  This is not the voice of one who wants to detach himself from comparative study.
*
Save the Comp Lit Centre Facebook here: http://www.savecomplit.ca/Protest.html
Petition here: http://www.petitiononline.com/complit/petition.html