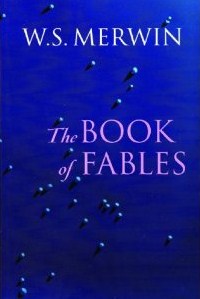 W.S. Merwin in an interview published today in the Daily Princetonian.
Q: Can poetry be studied in college?

A: I think it can be and should be. The study shouldn't get in the way of the poetry. It's not about interpretation. If you love it, you can talk for years about it. If you don't love it, you'll kill it.

I heard Northrop Frye lecture on "King Lear" at a convention. Frye talked about the importance of feeling. One professor said to another, "I taught 'King Lear' and never felt anything. Is there a lack in me?" The other professor said, "Yes, there is a lack in you. You shouldn't be teaching it."

Moments of feeling get more wonderful and more powerful all the time. If you're not able to see them, you're not getting them. That's true of all arts — music, painting, ballet — they're understood by being felt.
Complete interview here.