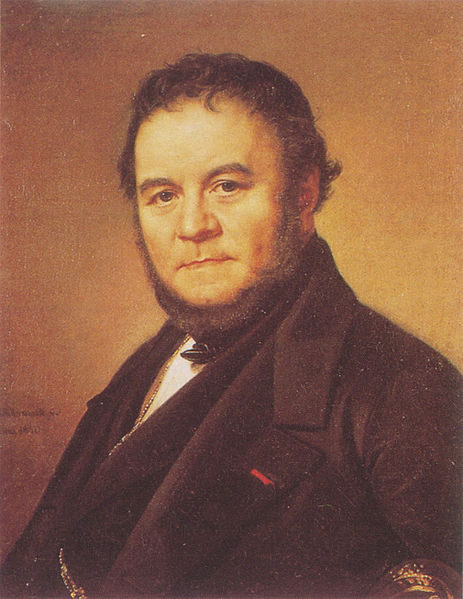 Today is Stendhal's birthday (1783-1842).
From "Towards a Theory of Cultural History":
The chief difference between the comedy of the Renaissance and the realistic period is that the resolution of the latter more frequently involves a social promotion, and, like pathos, tends to be an individual achievement.  More sophisticated writers of low mimetic comedy often present the same success story with the moral ambiguities that we have found in Aristophanes.  In Balzac or Stendhal a clever and ruthless scoundrel may achieve the same kind of success as the virtuous heroes of Samuel Smiles and Horatio Alger.  Thus the comic counterpart of the alazon seems to be the clever, likable, unprincipled picaro of the picaresque novel.  (CW 21, 161)
Earlier posts on Frye and Alger here and here.