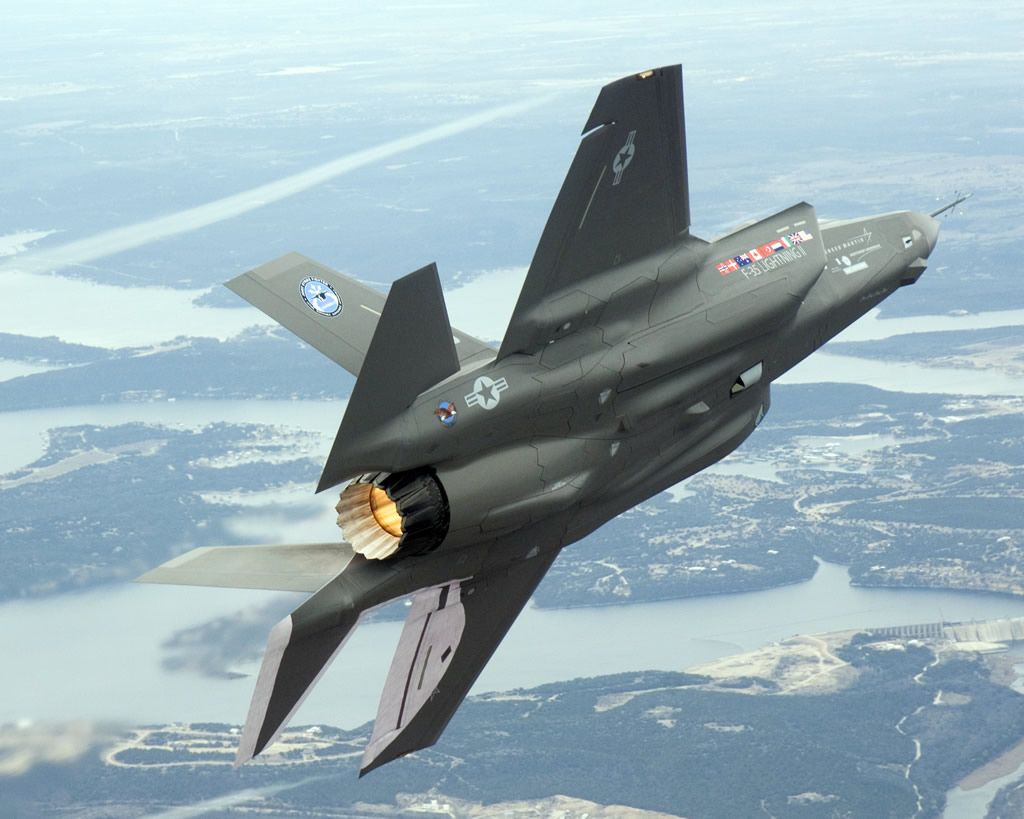 The F-35: the jet we don't need and can't afford
We've entered the stage of the election campaign where there's always the danger that issues give way completely to optics, the frivolity by which perceptions replace policy.
There's much that can be said about the Harper government, but perhaps this figure sums it up: $50 billion. That's the rounded off sum in corporate welfare Harper is proposing to shell out with taxpayer dollars.
Jets: $30 billion.
Jails: $13 billion.
Corporate tax cuts: $6 billion.
We don't need any of these things, and they will certainly come at the cost of social spending. It's a guarantee: a Harper majority government, after having squandered a surplus and run up record deficits, will demand "sacrifices" of those already footing the bill for his wish-list.
It's our money. What law of economics requires that it go to Lockheed Martin and building contractors with Conservative ties and corporations already turning massive profits?
If there must be optics, let this be the filter.