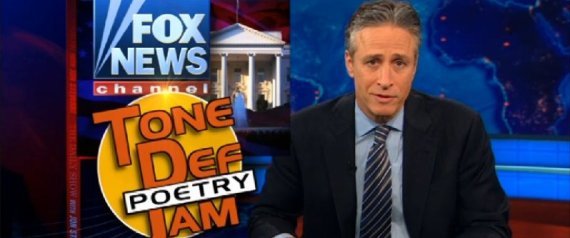 Jon Stewart has a look at the manufactured outrage on the right over the rapper Common reading a poem at the White House. You can see a portion of his slapdown here. As with driving, it is now apparently an offence to Rap While Black.
What the clip doesn't include, however, is Stewart's own rap on the issue, which is a nice reminder that it really is a form of "flyting." You can see the entire segment at Comedy Central (in Canada, at the Comedy Network).
While we're at it, it should be added that even the most reptilian demagogue understands that Common is well known to be an exceptionally gentle man who has always called for peace and tolerance. This is still more barely coded racism from the RNC/FNC conglomerate, whose agenda (sinecured angry clowns like Rove and Hannity aside) seems increasingly to be advanced by indignant bleached blondes.
Some representative work from this very dangerous black man after the jump.