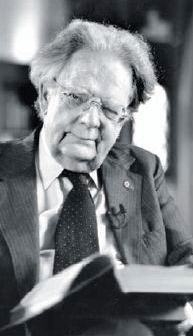 It's gratifying to post that number, but it's just window dressing. We've drawn 200,000 visitors so far, and they are responsible for a remarkable 800,000 page views. That's the number that matters. People are clearly coming here to access the resources in our journal and our library, which is really what this is all about.
I'm going to ease up the pace a bit for the next week or so. With the foundation of Frye references in place, I'll likely only post on Occupy and Keystone XL and other current events for the next little while. We don't need to justify our coverage of them any further.
However, I've got plans for what is still to come. The nature of our current events recently makes this an opportune time to have a look at Frye's decades-long involvement with the Canadian Forum. It never hurts to remind ourselves that Frye was never simply an ivory tower scholar, he was a man very much engaged in the world around him and was an excellent commentator on it. We also have other threads on the go and will continue to add to them.
We've posted some wonderful new material in the last few weeks. Please have a look at Péter Pásztor's "Translating Frye into Hungarian," and Joe Adamson's "On Relevance: Frye on Universities and the Deluge of Cant," both of which will soon be added to our journal. And, of course, there is also Bob Denham's new collection, Essays on Northrop Frye, a prized addition to our library.
We have recently compiled two collections of Frye's references to Marshall McLuhan and to anarchism, both of which will be shortly posted in our library.