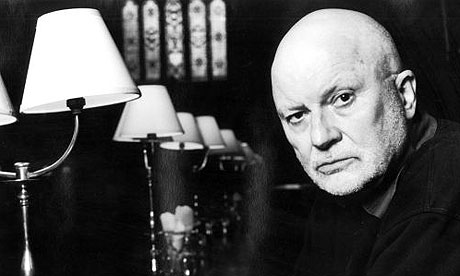 Responding to Joe Adamson's post:
Joe, That was a really helpful post. You state that "it may be difficult to separate an author's anxieties or 'secondary concerns' about race, sexuality, or class, for example, from his imaginative vision. It is precisely the job of criticism to make that separation, and to do so means the critic should have and show an awareness of all aspects of an author's work. It is a murky job for criticism in the case of a writer like Celine or Sade–and there may indeed be writers where it just doesn't seem possible or worth the candle." I think the point I was trying to make earlier is that to make that separation there has to be what Gadamer calls a fusion of horizons, a meeting of the world of the text and of the reader. In some situations, that will be difficult if not impossible. Some readers and some texts just don't work together.
I think the main point where we differ is really one of emphasis. Sometimes Frye seems to me to downplay the difficulty of achieving this fusion of horizons. What he calls anxieties may be the product of painful experience that cannot be readily cast aside. To clarify the point about Shakespeare, it's not that people are likely to be infected by sexist attitudes as a result of  The Taming of the Shrew, so much as the fact that if that play, or many other works of English literature, were presented for example by a professor unconscious of his own sexist assumptions, then young women in the class may well not be able to get past the ideology of the play. I am old enough to remember classes where things like that happened routinely. (Just as professors used to smoke in class, a fact which usually amazes my students!) But, of course, to allude to a point Michael made, one can imagine a great production of The Taming resisting that sexist ideology by emphasizing the aspects of the play that Michael pointed to. And for different readers or audiences different texts will be unrewarding, not "worth the candle." For instance, I once read enough of American Psycho to know that I didn't want to read the whole book.
I agree with you about the excessive privilege granted to the critic in much ideological criticism. And also with what you say about the student not being accorded an independent role. Gerald Graff touches on this in his MLA Presidential address, in the recent PMLA. When professors of literature talk of "training" their students I always suspect that their idea of education is closer to Mao's than to anything one could describe as liberal.
For an example of a critic who can write about literature in its historical and ideological context and at the same time as literature, I would suggest Geoffrey Hill (pictured above). He is acutely aware of power and history, in both his poetry and his prose , but also of the power of poetry and the imagination. Apparently he is a lifelong Labour voter, but he has been accused of nostalgic conservatism and "kitsch feudalism." He is for me a major figure, though he seems known mainly to specialists in modern poetry and people who have an affinity for his view of literature. And he does seem to me to be doing the kinds of things you are talking about in your post.