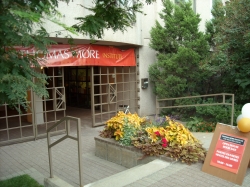 Thomas More Institute, Montreal
Nicholas Graham has sent us an unexpected but much appreciated Valentine: a previously unpublished transcript of a panel discussion with Frye about the newly-published Secular Scripture at Montreal's Thomas More Institute.  The discussion was recorded in May 1976.
It is now posted in the Denham Library here.