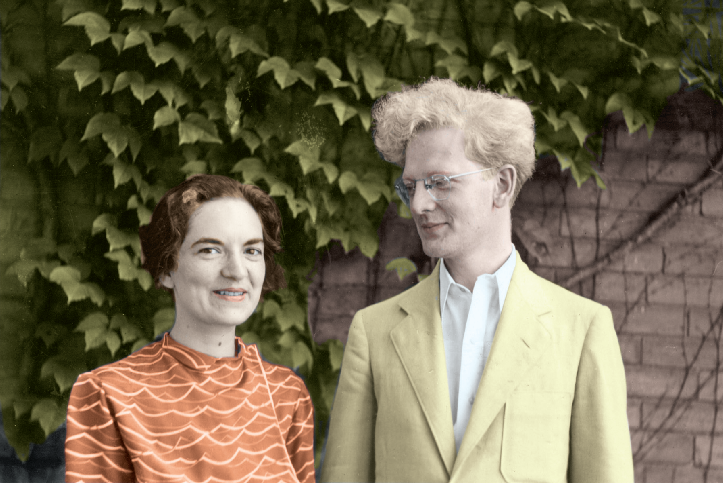 First, Bob has provided us with his delightful 1985 correspondence in the persona of Frye with two colleagues then teaching at the University of North Carolina, William Harmon and Louis D. Rubin.  It can be read here.
Second, a collection of images of Frye, some photographs (particularly of the young Frye, like the lovely photo above of Helen and Norrie taken in 1937), but mostly caricatures, including those done by the recently deceased David Levine of the New York Review of Books.  You can see them here.
This is a good time to remind you that we are slowly but surely digitizing a collection of Frye audio and video, some of which has never been made public before.  We hope to begin posting it in the spring.