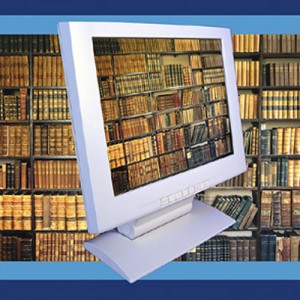 I would like to let our readers know about the work going on behind the  scenes to improve and expand the Denham Library.
As some of you already know, the initial attempt to publish the text documents in the  library was plagued by formatting problems.  We are very fortunate that Jonathan Cox has offered us his time and considerable energy, and has been working hard,  along with me, to fix the formatting problems in the existing files and to ensure that new documents are in good condition before they are published. Bob Denham himself has gone through most of the existing files and enumerated the formatting issues making our task much easier.  Many of the problems have been fixed, but there is still much to do.
As Michael has reported, we recently published many images of Frye, and in the pipes are not only more documents, but books, Frye newsletters, and audio and video recordings.
Jonathan and I have been talking about the best way to ensure that this  material, along with all the content of the blog, is preserved for the ages.  I am in discussions with McMaster Library about the possibility of their hosting a file and web server that will have a three-fold purpose:
To make file sharing easier among blog administrators,
To make publishing files to the web easier,
And to act as a permanent archive.
We are extremely fortunate to have access to all of this Frye-related material,  thanks largely to the extraordinary efforts of Bob Denham, and so we are taking seriously the pleasant and satisfying responsibility of ensuring that  it survives and remains publicly available long into the future.