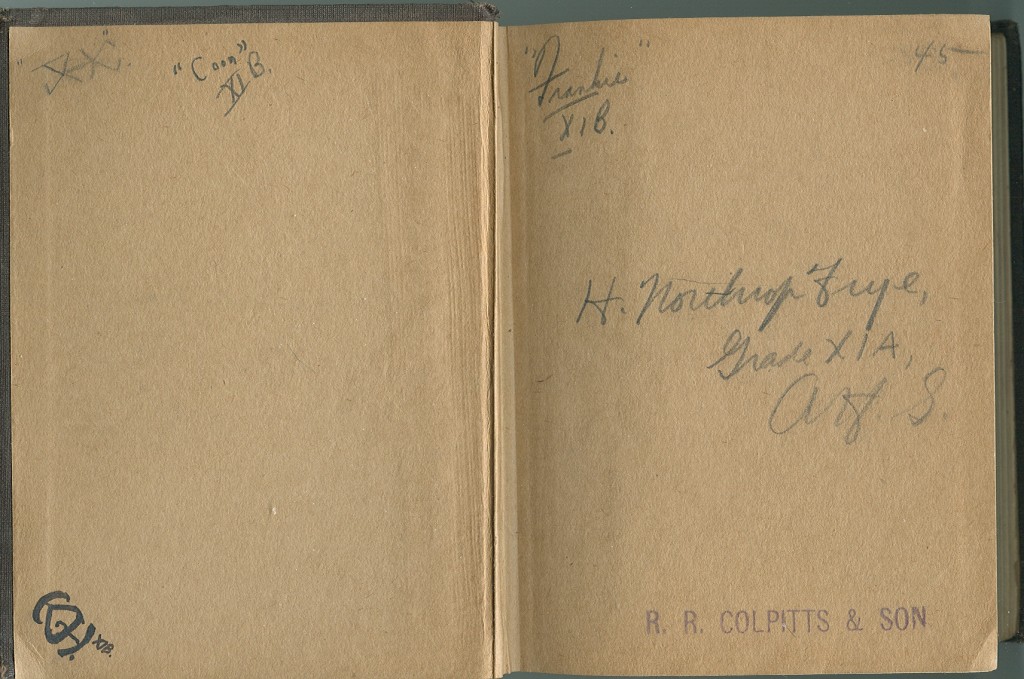 I recently acquired two books from Earl Johnson, a man now living in Nova Scotia who as a boy lived next door to the Fryes in Moncton, New Brunswick, from 1937-1943.   Earl is the source of some previously acquired items, including a typewriter Frye probably used during his high school years, now on display at the Moncton Library.  (Post here.)
The signature inside the first book, Lorna Doone, looks to be Frye's when I compare it to the signature inside my autographed copy of The Great Code.  The "y" is the same, and the upward slope to the right is also the same.  Below the signature is written "Grade XIA," suggesting that this must be Frye's signature while still in high school.
The second book is Melbourne House by Elizabeth Wetherell (pen name for Susan Warner), and inside is a dedication to Frye's older sister from their father, Herman: "To Vera Frye, from Papa.  Christmas 1910."
There are enlarged photos of both books after the jump.