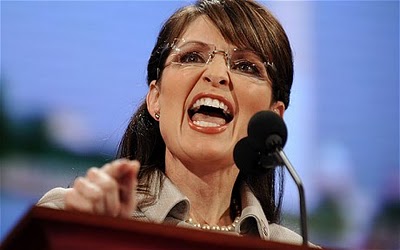 "Today has been set aside to honor the victims of the Tucson massacre. And Sarah Palin has apparently decided she's one of them," – Josh Marshall.
According to Sarah Palin in her speech today (thereby politicizing what was supposed to be a national day of mourning):
a) Words do not contribute to violent crime: that responsibility belongs exclusively to the criminal.
b) However, the words spoken about her on this issue are equivalent to the "blood libel" against the Jews — which, of course, led to pogroms, mass murders and genocide.
c) Finally, according to Palin, people just talking about these issues will foment still more violence.
Palin's rogue logic: Words aren't dangerous when I speak them about you.  Words are dangerous when you speak them about me.
Here's a quote from Frye that covers this: "Hypocrisy is more dangerous than crime; self-deception is more dangerous than hypocrisy."