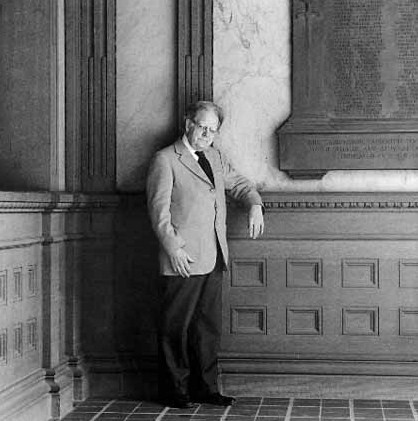 For the last four years I have been preparing for eventual publication a large-scale compilation that has the working title "The Northrop Frye Quote Book." It will consist of some 4,000 alphabetically arranged quotations, the texts of which are taken from the Collected Works.
I would like to correspond with FOF (Friends of Frye) who wish to draw my attention to remarks that should appear in this collection. Included will be aphoristic expressions but also passages of two or three sentences in length that, while far from being aphoristic, make strikingly odd though often obvious points. Already I have some 3,500 such remarks in place, but the man is so quotable I may have missed your favourite formulations. I would love to know about them.
I am currently an Associate of the NF Centre at Victoria College. My website is www. colombo – plus. ca and my email address is jrc @ ca . inter. net.