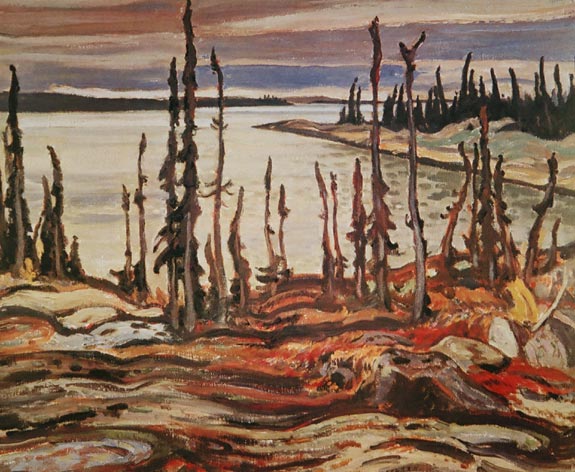 Wilderness, Deese Bay
On this date in 1974 A. Y. Jackson died.
Frye in "Culture and the National Will" (regarding the way in which artists — literary ones included — create the national landscape):
If you look at Mr. Jackson's paintings, you will see a most impressive pictorial survey of Canada: pictures of Georgian Bay and Lake Superior, pictures of the Quebec Laurentians, pictures of Great Bear Lake and the Mackenzie River.  What you will not see is a typically Canadian landscape: no such place exists. (CW, 12, 275)
Vintage CBC report on the Group of Seven and the Rheostatics after the jump.