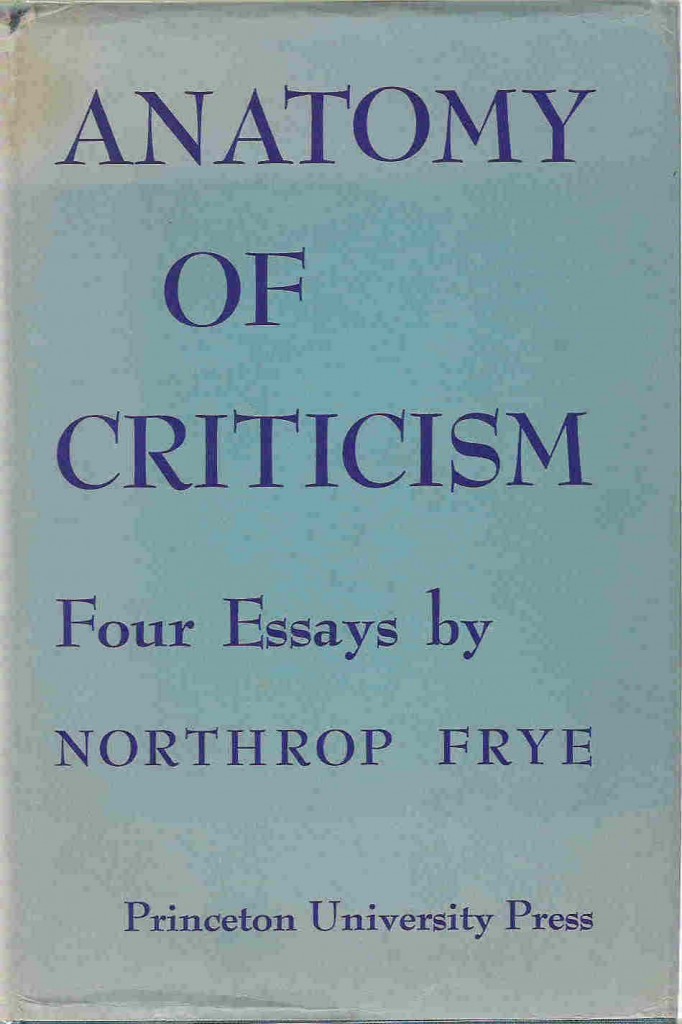 Northrop Frye and Critical Method is now posted in the Robert D. Denham Library here
As I explain in the headnote to the Preface, Northrop Frye and Critical Method was written when I was operating in an Aristotelian mode.  It focuses on Anatomy of Criticism.  Almost forty years of hindsight––what Frye calls the "rear‑view mirror"––enables one to see things in somewhat different contexts.  Some of these contexts I have attempted to examine in the Introduction to the Collected Works edition of the Anatomy (available in the Library here).  In the early 1970s the Anatomy was from my perspective the central book by Frye that needed to be accounted for.  Numerous books and essays, of course, followed in its wake, and the considerable body of writing Frye did in the last decade of his life has a decidedly different emphasis from what he wrote thirty years earlier.  I have tried to account for this emphasis in Northrop Frye: Religious Visionary and Architect of the Spiritual World.  Still, the Anatomy catapulted Frye from being a recognized authority among the small circle of Blake scholars to someone with an international presence.  And most of what continues to be written about takes its cues from the Anatomy.  If Northrop Frye and Critical Method helps to illuminate what that book was all about, I will naturally be most pleased.
I express my deepest thanks to Jonathan Cox, whom I had the good fortune of teaching and learning from in the undergraduate classroom, for his devoted labor in formatting the electronic text.  Thanks are also due to Michael Happy, the indefatigable webmaster of "The Educated Imagination," which has its first birthday celebration today, for suggesting that the book, long out of print, be made available to a wider audience, and to the Pennsylvania State University Press, for releasing the copyright back to me.