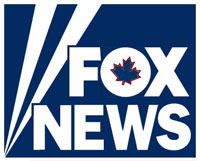 Sign here to stop the Harper-Mulroney-Quebecor axis from imposing a politicized rightwing "mandatory access" news channel on cable service providers.
[Update]
CRTC Chair Konrad von Finckenstein has already refused Sun TV's application for a "must carry" license because it didn't meet the necessary requirements, but parent company Quebecor is still pressing a fast track application that would give it "mandatory access" status.
The Harper government is facilitating the process, and is apparently trying to drive von Finckenstein from office in order to put someone more amenable in place.
The next CRTC hearing on the matter is November 19th.
Read the Avaaz mass email in an earlier post here.
Sign the petition to "Stop Fox News North" here.