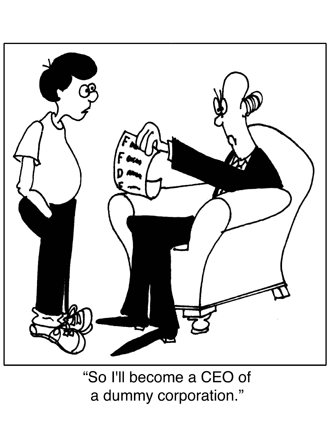 This is the last in a brief series of reflections on the profession of literary studies prompted by passages that struck me in Bob Denham's recent edition of Frye's Selected Letters, 1934-1991.
In a letter to Roger Shattuck, Frye comments on various aspects of the state of the humanities in 1971.  He says, "I suppose some of the bewilderment in modern humanities comes from the false analogies to business which are made at one end of the university, and the false analogies to democracy at the other."  The assumption of the former analogy is
that the university, instead of being a process which is, in Newman's phrase, its own end, must be a process with a product, like all other assembly lines.  The product is assumed to be either the works of "productive scholarship," or students in the form of "trained minds."  The conception of a university which is not essentially committed either to offprints or offspring is a difficult one to take in.
The business analogy is of course still with us, and still a major bone of contention.  It is even more pervasive because students have largely abandoned what Frye calls the false analogy of democracy.  He was writing to Shattuck in the midst of the student protest movements of the late 1960s and early 1970s (the Kent State Massacre had taken place in the previous year).  My sense is that the business analogy has now been adopted by many students as well as administrators (with the encouragement from universities that promote a rhetoric of customer satisfaction which students, used to completing product surveys in the hope of winning an iPod, are quite willing to respond to).
In terms of the scholarly product, the pressure to publish has only increased since the 1970s.  As for the "student product," there have recently been efforts to quantify the "value-added" in a university education.  This is often characterized as a conservative initiative that attempts to impose an ideological straitjacket on higher education, though in his most controversial column as MLA President (see the Spring 2008 MLA Newsletter), Gerald Graff defended the general principle of outcomes assessment, arguing that too many colleges and universities are victims of what he calls the "Best-Student Fetish": "it is as if the ultimate dream of college admissions is to recruit a student body that is already so well educated that it hardly needs any instruction!"
Once again, Frye's reflections on the state of the academic profession identify trends that would become more and more apparent with the passage of time.  What would a university look like today if it were not committed "either to offprints or offspring"?  Can we even imagine such an institution?  Perhaps all those involved in university education need to have at least the idea of such a university in mind, as a utopian vision and a reference point while working within the less than ideal institution where they are a teacher or student.  In "The Dialectic of Belief and Vision," Frye argued that everyone who works at a task in society has an imagined ideal towards which his or her actions are directed: "The model so constructed is a myth or fiction, and in normal minds it is known to be a fiction.  That does not make it unreal: what happens is rather an interchange of reality and illusion in the mind."  A good example of what he is talking about is John Henry Newman's Idea of a University, which originated in a series of lectures in Dublin, discourses to an impoverished religious community in a colonial society who were hoping to set up some sort of college to educate their youth.  Newman responded with the most idealistic of visions of what a university could and should be.  But he then showed considerable business and political shrewdness and realism as he went about trying to create a university for Catholics in Ireland.  That combination of idealism and pragmatism is still a good model for those of us who work in higher education.