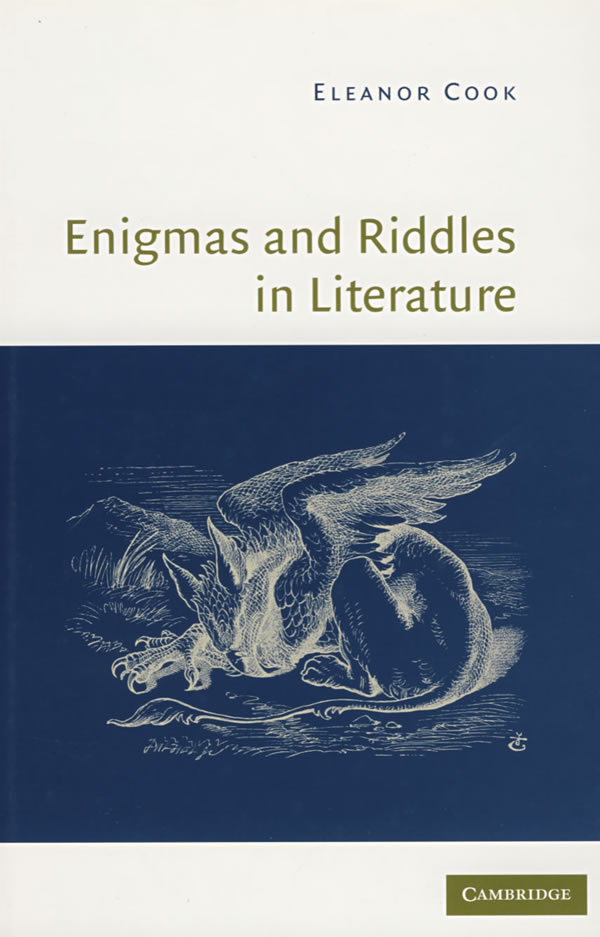 Thanks to Eleanor Cook, Frye's long-time colleague, for this exceptionally perceptive entry in the Dictionary of Canadian Biography.
For Cook's other writings on Frye, see:
"Anatomies and Confessions: Northrop Frye and Contemporary Theory." Recherches sémiotics/Semiotic Inquiry 13, no. 3 (1993): 13–22. Sees Frye's Anatomy of Criticism as both an anatomy and a confession: the two genres inform each other.
"Against Monism: The Canadian Anatomy of Northrop Frye." In Agostino Lombardo, ed. Ritratto de Northrop Frye. Rome: Bulzoni Editore, 1989. 283–97. On the dialectical, rather than the monistic, nature of Frye's work, and on his relation to recent Canadian criticism, especially that of Eli Mandel. Concludes with the suggestion that in Frye's Anatomy there is the strong undercurrent of the confession, out of which emerges the dual image of Frye as both the master interpreter and the gracious servant.
"The Function of Riddles at the Present Time." In Alvin Lee and Robert D. Denham, ed. The Legacy of Northrop Frye. Toronto: University of Toronto Press, 1994. 326–34. Sees the masterplot of Frye's criticism as a Pauline riddle that ends in recognition and revelation––as opposed to the Freudian masterplot that leads to darkness and obscurity.
"Northrop Frye as Colleague." Vic Report 19 (Spring 1991): 18.
Branko Gorjup considers Cook's view of Frye's Canadian criticism in "Northrop Frye and His Canadian Critics." Verticals of Frye/Les Verticales de Frye. Ed. Ed Lemond. Moncton, NB: Elbow Press, 2005. 6–15. Also available at http://www.frye.ca/english/northrop-frye/symposia-lectures/01-gorjup.html.