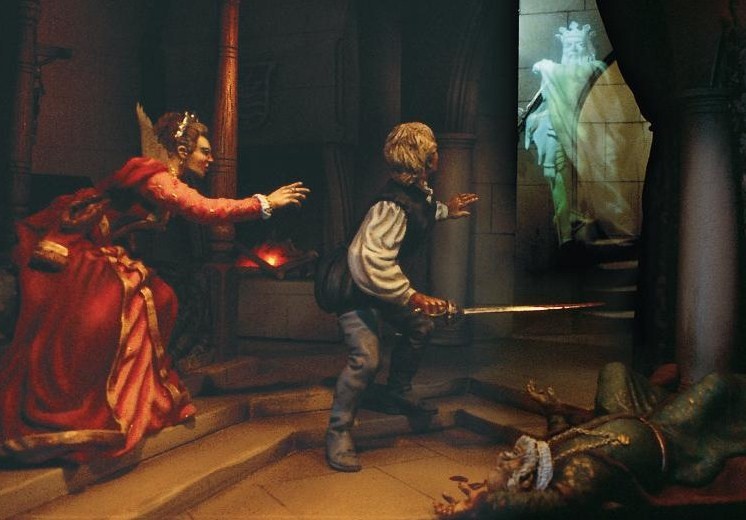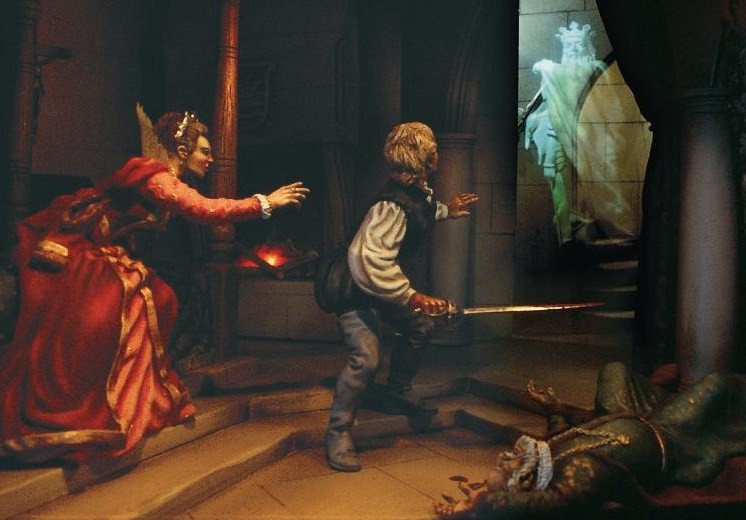 Responding to Michael Happy:
You say, Michael, "you don't need to believe in ghosts to appreciate Hamlet." This reminds me of something at the MLA in 1993. Walter Benn Michaels made the comment that "we no longer believe in ghosts," then interrupted himself to say that he had just read in a newsmagazine that a majority of Americans believed in supernatural entities. He gestured around the room; "We don't believe in ghosts," he corrected himself.
To pursue the discussion a bit further: yes, literature creates a hypothetical world where there are ghosts, whether we "believe" in them or not. But on the other hand, Stephen Greenblatt, in Hamlet in Purgatory, shows how our reading of Hamlet is enriched by some knowledge of contemporary debates about what happens after you die. Why does the ghost of old Hamlet walk at night? What does it mean to die "Unhousel'd, disappointed, unanel'd"?
I think the point Bogdan is making, where she differs from Frye, is that literature always retains some element of reference, a centrifugal element, and that in teaching it you cannot ignore that element. Her example is to question Frye's assertion that "the preposterous sexual ideology" of The Taming of the Shrew is "never taken very seriously." Perhaps in an ideal world it wouldn't be. Which is not to say that, not living in an ideal world, one shouldn't teach the text or perform it, only to acknowledge that in certain contexts it is going to be interpreted in part in the context of what it has to say about gender relations.
One more example. Frye comments about Measure for Measure that it is simply a romantic comedy "where the chief magical device used is the bed trick instead of enchanted forests or identical twins." This is one of those startling places where Frye just seems to me to miss something crucial. The reason that Measure for Measure has been seen as a "problem" is that there is something about the tone of it, from beginning to end, that is not really in the spirit of Shakespearean comedy. I think that here, and in the comment on Taming of the Shrew, it is Frye's acute sense of the conventions at work that leads him to a conclusion at odds with the experience of many readers and spectators. Because although it is hypothetical, although it is centripetal, literature still does say things.
Perhaps, Michael, you see me grasping confidently for the greased pig! (By the way, your last sentence is very Bloomian, featuring both anxiety and struggle!!). But I will agree with you so far as to say that the greatness of The Tempest or Measure for Measure or Hamlet is not a function of what they reveal about Renaissance ideology. And I don't want to become the contrarian of this blog, so I will write something more positive for my next post.