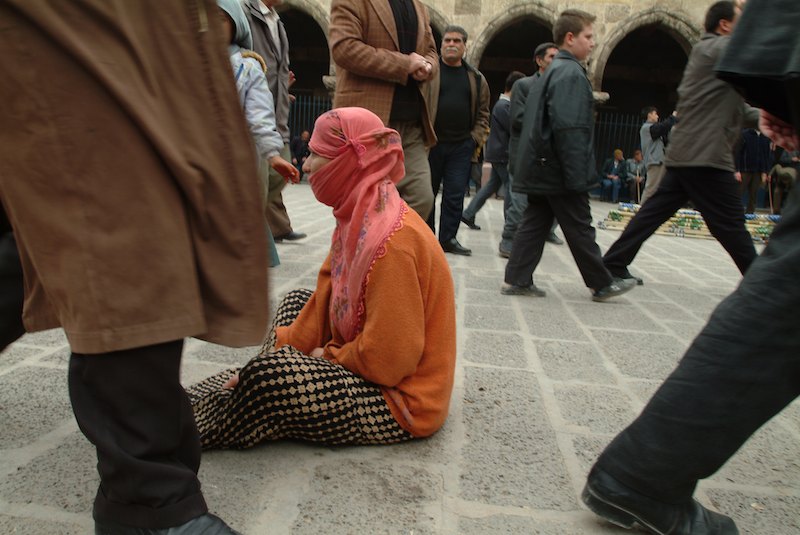 Two photographs featured at the recent "Crucified Woman Reborn" conference at Emmanuel College, May 14th and 15th

Women do not have equal rights to pray in either the Orthodox Islamic or the Orthodox Jewish centres in Jerusalem and Diyarbakir.
April 4th, 2003, Diyarbakir, Turkey.  In the photo above taken by me, a woman begs outside the great Ulu Mosque in eastern Turkey. Eastern Turkey is more religious than the more secular west, hence the gap between men's and women's rights and privileges is more pronounced. Women are not permitted to pray in the main mosque.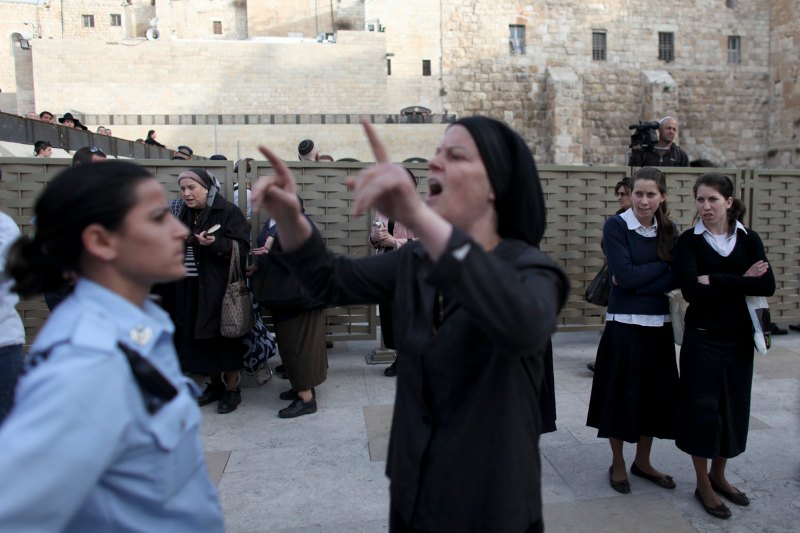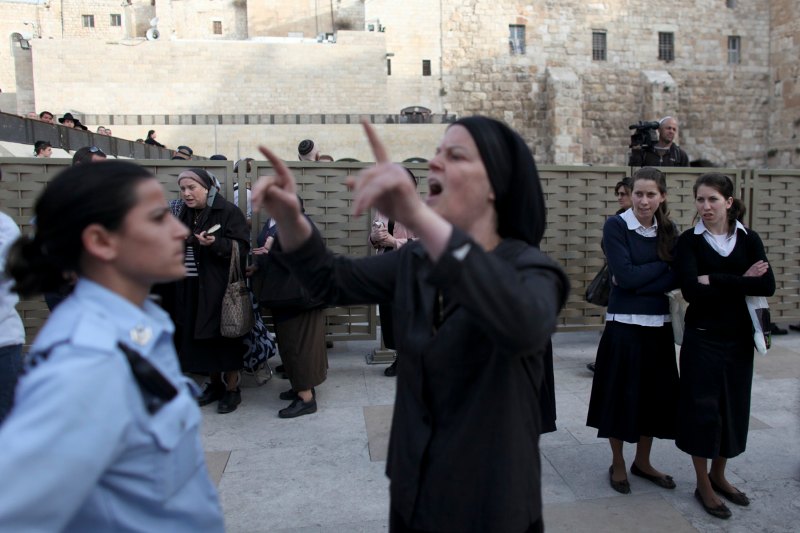 Februrary 15, 2010, Jerusalem, Israel.  In this photo taken by Tara Todras-Whitehill, Ultra Orthodox Jewish women protest against a group of Jewish women who call themselves the "Women of the Wall." The Women of the Wall are fighting for the right to pray aloud at the wailing wall — one of the holiest sites in Judaism — a privilege only permitted men.