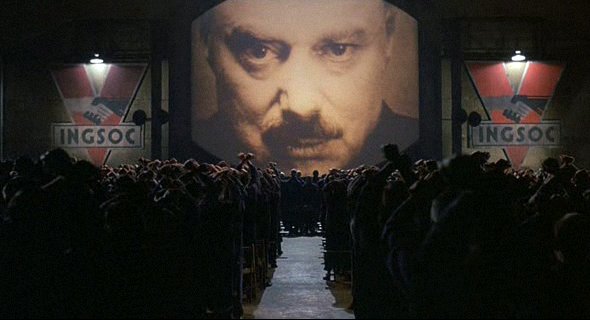 The 1984 film adaptation of 1984.  I cannot embed this video, but you may watch it in very high quality and in full at Google Video here.
The film was actually shot in the industrial ruins of England during the same time period of the events depicted.  It's a very powerful little movie made at a time when the Brits still made such movies.  Note the propaganda film being shown during the opening "two minutes hate" sequence.  The first minute of it sure looks familiar.  Authoritarianism of the left and authoritarianism of the right end up in much the same place.
After the jump, the 1954 BBC production of the novel, if you'd prefer something more vintage.