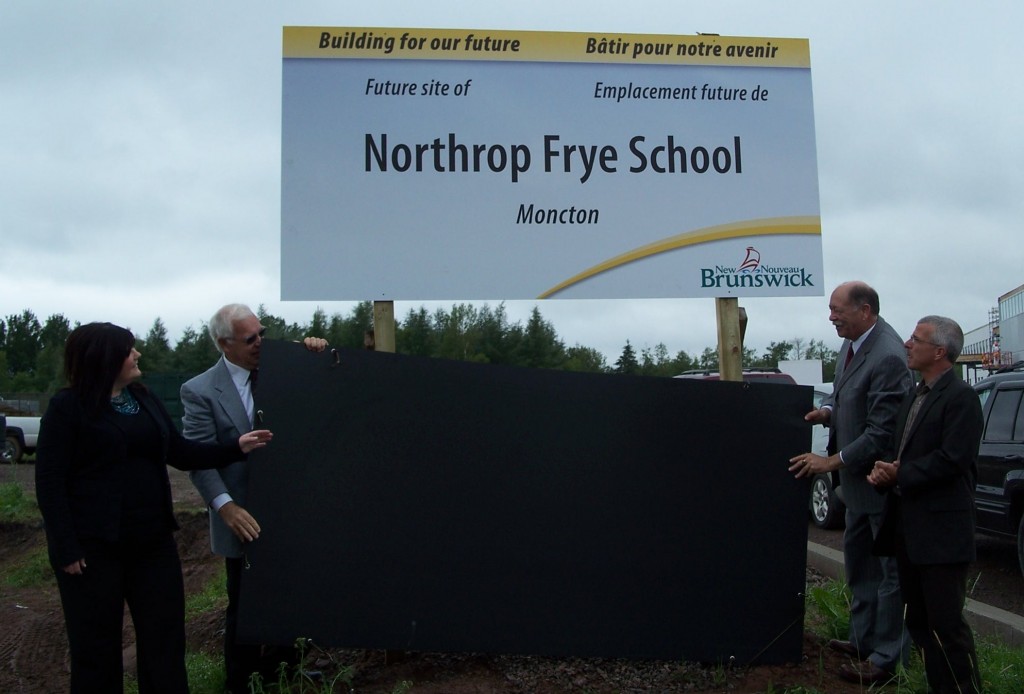 Unveiling the construction of the new Northrop Frye School this morning
The good people at the Northrop Frye Festival these days seem to move with enviable confidence from success to success.  As you can see, their lobbying has finally given us the Northrop Frye School, now under construction in Moncton.  It will be a kindergarten to grade 8 school for 650 children.  It will open in January 2011.
Congratulations to all concerned.
A picture of the school's new principal and vice principal after the jump.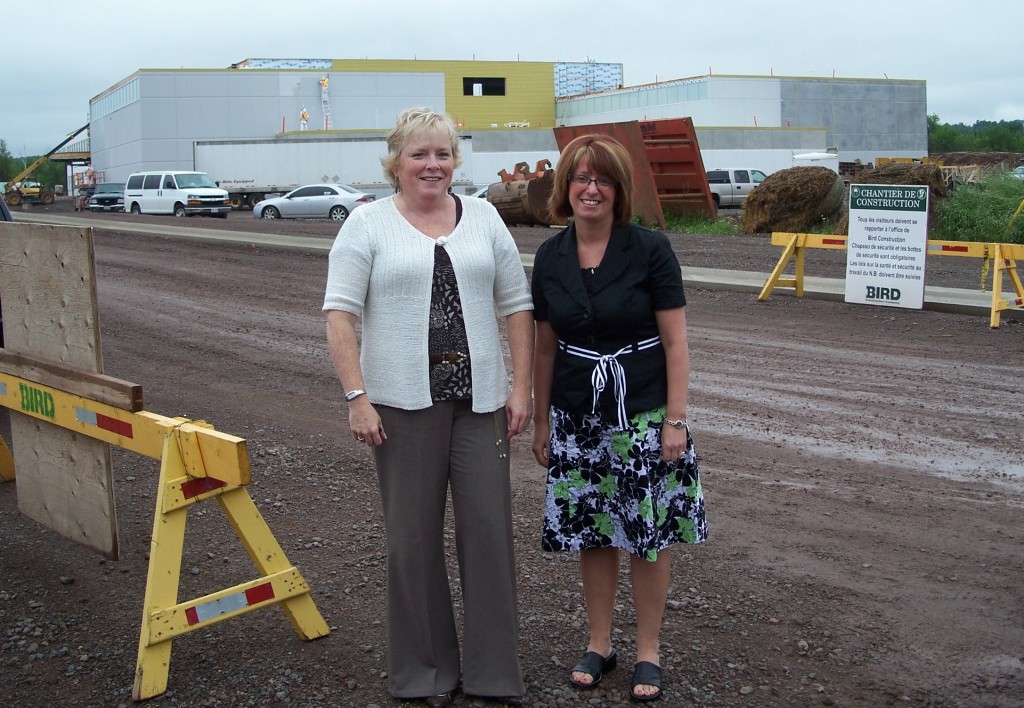 Tina Landry (right), principal, and Kathy Steeves (left), vice principal; the newly unveiled Northrop Frye School under construction behind them